The Stage AE | Pittsburgh, Pennsylvania
The Trey Anastasio Band will be crossing down the concert tracks, and making their one of the most anticipated stops at the Stage AE on Wednesday 29th September 2021. Stepping out of the shoes of his rock band Phish, Trey Anastasio and his band will go venue hopping and delight audiences with their show-stopping music jams from Trey Anastasio's expansive catalog. Expect the unexpected. His setlist is always a guessing game. This music wizard can pull out a different setlist every night, sometimes without having to repeat songs. No wonder, fans follow his concert trails catching him in multiple shows. On that note, then it's a wise move to get tickets the sooner the better. Click on that 'Get Tickets' link now!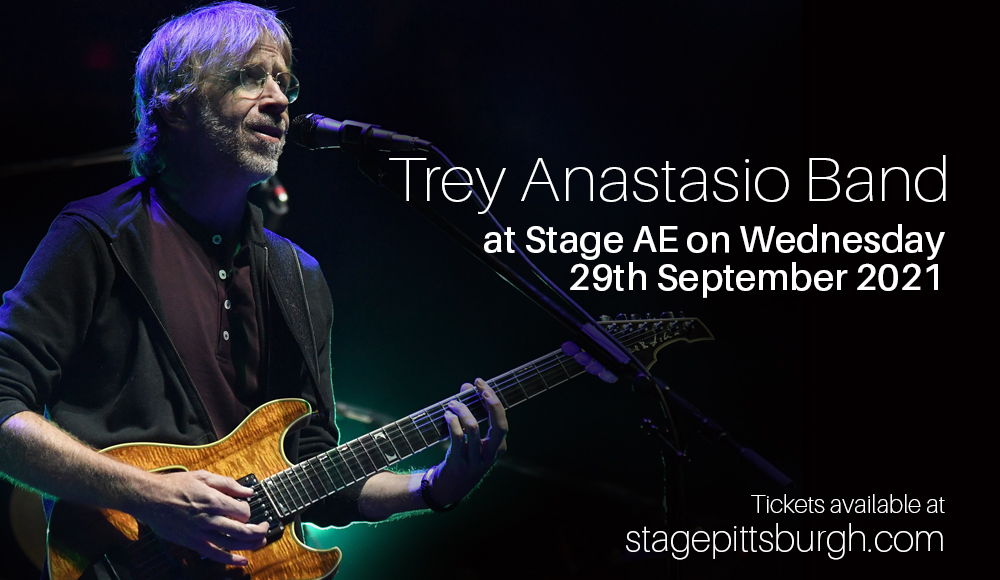 The multi-faceted talent of Trey Anastasio has brought him acclaim in rock, classical and theatrical circles. Best known as the lead vocalist of the rock band Phish, Trey Anastasio has an expansive library of songwriting and recording credits. 152 Phish original songs, 141 of them as a solo credit, in addition to 41 credits attributed to the band as a whole.
Trey Anastasio's nominations encompass both sides of the music spectrum. He has received GRAMMY® nominations for Phish and for his solo works and was nominated for a Tony Award for Best Original Score at the 67th Tony Awards. He has brought the house down in mainstream concert arenas and venues and graced theatre halls and orchestral stages performing his own compositions with the New York Philharmonic, the Los Angeles Philharmonic, the Baltimore Symphony Orchestra, the Atlanta Symphony Orchestra, the National Symphony Orchestra, and many more. In fact, The New York Times hailed his Carnegie Hall performance with the New York Philharmonic as "that rarest of rarities, a classical-rock hybrid that might please partisans from both constituencies."
Trey Anastasio has the magical musicianship and artistry that could take his audiences to wide and unexplored soundscapes that why they keep coming back for me. Get a ticket to ride on this hybrid music trip. Book your tickets now!