The Stage AE | Pittsburgh, Pennsylvania
Put on your party hats people, a welcome back party is in order for fans who've patiently and eagerly awaited this mind-blowing reunion. After 10 years (which actually felt like a lifetime to their most loyal fans), The Raconteurs got back together for their third studio album and their first new release in over a decade. And as if this was not enough, the band has dropped in the bomb that left everyone mind blown — The Raconteurs' tour! The Stage AE will explode with the band's smash hits on Tuesday 13th August 2019. Fans have started getting busy with buying tickets early on. Yet time is of the essence. If you're not quick enough, you might end up in a pity party. Click 'buy tickets' on this site now, so you'll be on your way to the welcome party of the decade!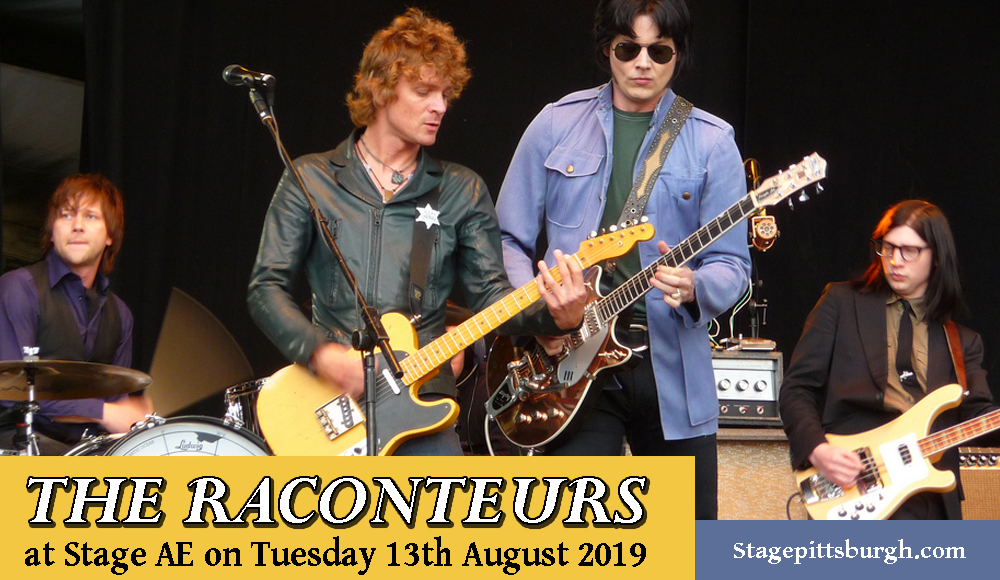 With a band line-up composed of Jack White (vocals, guitar), Brendan Benson (vocals, guitar), Jack Lawrence (bass guitar), and Patrick Keeler (drums), The Raconteurs easily found a set of adoring fans. But with a quirky and infectious single like 'Steady, As She Goes', the band readily amassed a throng of rabid followers. With the band members' successes in their respective bands, they were quickly dubbed as a supergroup. Yet, The Raconteurs were quick to retort they are actually "a new band made up of old friends."
In 2006, the band collected awards and accolades starting off with an Album of the Year award from Britain's Mojo magazine. In 2007, the album was nominated for the Grammy Award for Best Rock Album; followed by two major nominations at the 49th Annual Grammys: one for Best Rock Album for Broken Boy Soldiers, and another for Best Rock Performance by a Duo or Group with Vocal for "Steady, As She Goes".
However which way, there's no denying the massive impact they created with a mere two-studio album release. A decade has passed since, but as The Raconteurs teased for the release of their third album "Help Us Stranger", fans got excited; then as they dropped word about an upcoming tour, fans were thrilled to the bone.
This is definitely one of the highlights of this year's concert scene. A Raconteurs reunion tour is not to be missed! Book your tickets now!