The Stage AE | Pittsburgh, Pennsylvania
Imagine being trapped in an 80s movie. Think Back To The Future, or E.T., Aliens, or maybe even Stranger Things. Your senses will be filled with amazing synth-driven music amidst flashing neon lights and fog machines… You don't need a time machine to journey back in time. All you need is just a ticket to catch The Midnight. This synthwave band is now on tour. Catch them at the Stage AE on Wednesday 26th June 2019. It's a ride of a lifetime, back in time. Book your tickets now!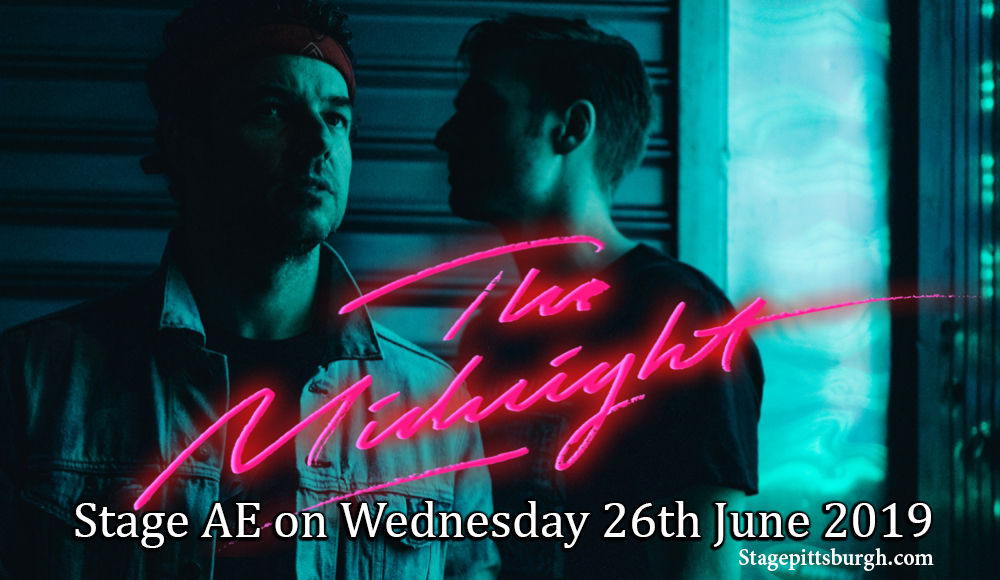 New York-based singer-songwriter Jamison Tyler Lyle and LA-based Danish-born producer, songwriter and singer Tim McEwan met at a co-writing workshop in Hollywood, California back in 2012. As an inspiration for their retro sound, both cite the movie soundtrack of "Drive", starring Ryan Gosling. Vintage 80s synth is the underlying sound of their music, similar to that of "Jump" by Van Halen. The duo collaborated and the results were two singles "WeMoveForward" and "Gloria", that would resurface two years later in 2014 in their debut EP "Days of Thunder". They followed it up in 2017 with the album "Nocturnal", which went on the best seller list for several weeks on the music distribution website Bandcamp and peaking at #17 on Billboard's dance/electronic charts October 2017. The duo often play sold-out shows which include notable performances at San Francisco's DNA Lounge, the Globe Theatre in LA, Brooklyn, NY at the Music Hall of Williamsburg, plus other numerous stops throughout the US and Europe.
If you love the 80s, then this is one show that ought to be on your bucket list. Scratch it off your list now. Buy your tickets now!