Stage AE | Pittsburgh, Pennsylvania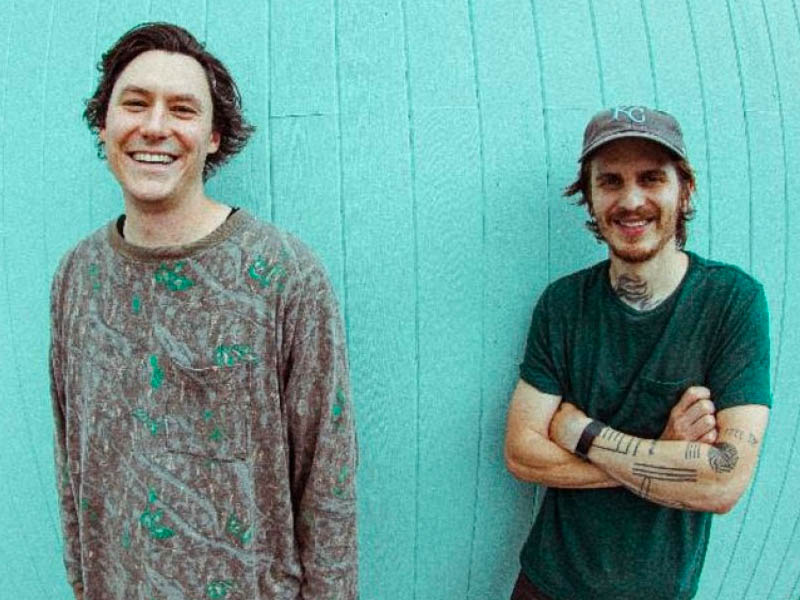 There's excellent news for pop punk fanatics in Pittsburgh, Pennsylvania! The sensational duo The Front Bottoms will be coming out with a highly-anticipated new album, You Are Who You Hang Out With, and it's set to be supported by a massive tour! On Sunday, 24th September 2023, the duo's string of summer dates will include a coveted stop at Stage AE! During this one-night spectacle, The Front Bottoms will debut their new music and their biggest hits from older releases! Since emerging from New Jersey in 2006, Brian Sella and Mathew Uychich have dropped several iconic indie folk pop staples, such as "Twin Size Mattress," "Be Nice to Me," "Lone Star," "Father, " and "Lonely Eyes." The duo has also steadily created their own music style, which amassed a niche following across the world! So if you're keen on experiencing The Front Bottoms' high-energy set at Stage AE, then better hurry and score your tickets now before they're gone!
The Front Bottoms recently celebrated the tenth anniversary of their 2013 album, Talon of the Hawk. The record became the band's breakthrough on the Billboard charts, entering the Billboard 200 at number 181 and peaking at numbers 39 and 46 on the Top Independent Albums and Top Rock Albums charts. The album, which spawned the band's fan-favorite singles, "Twin Size Mattress" and "Lonestar," was celebrated with a brief spring tour across select cities in North America. Since The Front Bottoms comprise only two permanent members, Sella and Uychich brought in touring members guitarists AJ Peacox and Erik Kase Romero and bassist Natalie Newbold. These musicians also performed as sessionists during the album's recording. During the tour, the band performed the entirety of the album in the same exact sequence on the record. Moreover, the setlist included the album closer, "Everything I Own," which was performed only ten times ever before the tour.
In 2015, the band signed with the music label, Fueled by Ramen and released their follow-up album, Back on Top. The effort performed even better than its predecessor, peaking at number 32 on the Billboard 200 and entering the Top 10 in two other charts. The Front Bottoms are often praised by fans and critics, not just for their unique fusion of pop, punk, electro-acoustic, and folk rock but also for creating highly authentic music with very honest lyrics. The duo has consistently showcased this characteristic throughout the records, and with their fast-growing niche market, staying true to their music is finally paying off.
This 2023, fans can experience the band's new music as they debut songs from their latest album, You Are Who You Hang Out With. The Front Bottoms, known for their homemade style music videos, dropped their latest MV, for "Outlook," which credits Jay Cruz for executive production and Dadfilmedit for editing and direction.
If you love indie bands that perform exemplary music but can also fit in your back pocket, The Front Bottoms should be right up your alley. See them light up Stage AE with their biggest hits by securing your tickets now!