The Stage AE | Pittsburgh, Pennsylvania
Local rock heroes, The Clarks, are taking over Stage AE on Saturday, 25th June 2022! The Pittsburgh natives are preparing to deliver the most incredibly charged set consisting of all the tracks from their Let It Go album, as well as hits from their other ten albums. Marking their 36th year in the music industry, the band celebrates their fifth studio album, which served as their breakthrough effort. The show at Stage AE will also feature special guests, the Sun King Warriors! If you live in Pittsburgh or even just passing by, you should get your tickets now and experience the city's favorite rock quartet at Stage AE!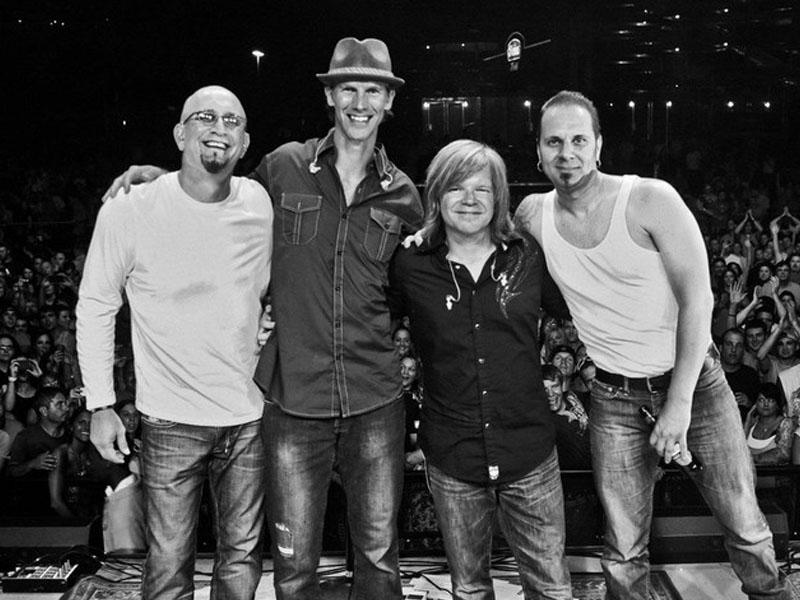 Formed in 1985, the band introduced itself to Pittsburgh's local music scene via the release of their debut album, I'll Tell You What Man… The album was recorded while the members Scott Blasey, Greg Joseph, Robert James, and David Minarik, were still in college. The record's lead single, "Help Me Out," gained some airtime on college radio stations. Three years later, the band released their self-titled sophomore album, which featured the local rock hit, "Penny On The Floor."
In 1996, the band dropped their first major-label album, Someday Maybe. The album received rave reviews from music critics, and the tracks "Caroline" and "Mercury" became fan favorites in Pittsburg. Four years after the release of Someday Maybe, The Clarks dropped their most successful album, Let It Go, via Razor & Tie. The critically-acclaimed album was released in 2000, and it marked the band's crossover to other markets, such as Cleveland and Central Pennsylvania. Moreover, the record also outsold other national releases in Pittsburgh.
The Clarks released two more albums, Another Happy Ending and Fast Moving Cars, via Razor & Tie before dropping Restless Days with an independent label, High Wire Music. Since 2014, the band has independently released the rest of their studio albums. They released their latest effort, Madly in Love at the End of the World, in 2018. The tracks were recorded in a converted A-frame church, producing a warm atmosphere in their rock and the alternative country brand.
Tickets to see The Clarks at Stage AE are now available!