The Stage AE | Pittsburgh, Pennsylvania
Nashville-based rockers The Band CAMINO just sold out most of their spring Tour Camino dates. However, there is good news for fans who've missed out on tickets. The trio just announced this upcoming summer, Tour Camino would hold a second leg with 17 stops, including Pittsburgh, Pennsylvania! On Friday, June 24th, 2022, the Band Camino will be rocking it out at Stage AE. Currently promoting their self-titled debut album, the band is set to perform their indie rock and electro-pop fusion singles, such as "Sorry Mom," "1 Last Cigarette," "Roses," and other tracks from their EPs. Hurry and get your tickets now before they sell out because this show will be packed!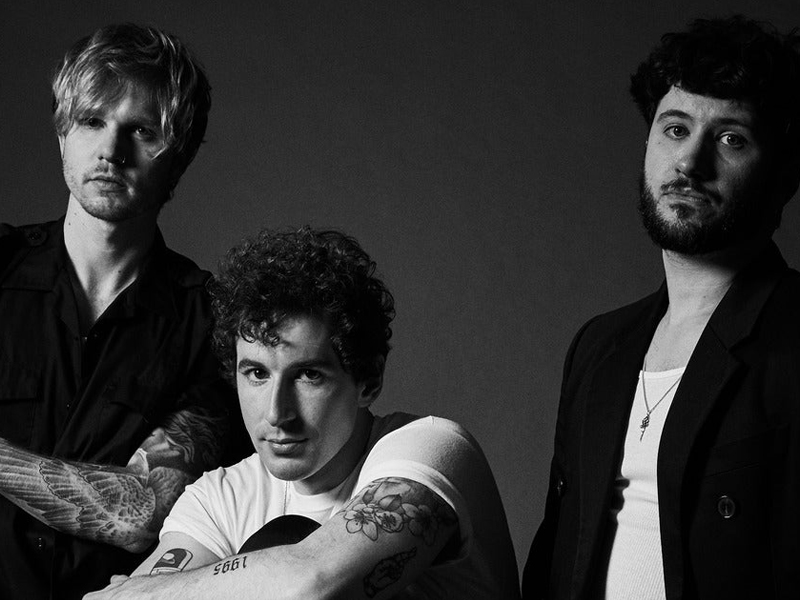 The Band CAMINO is composed of young rockers Jeffery Jordan, Spencer Stewart, and Garrison Burgess. Jordan and Stewart, along with former members, got together while attending the University of Memphis. The band released two EPs, My Thoughts on You and Heaven, in 2016 and 2017 before their original drummer left and was replaced by Burgess.
In 2019, the band was signed by Elektra Records and released another EP tryhard before releasing their self-titled debut album in 2021. The record features singles, "Roses," "1 Last Cigarette," "Know It All," and an ode to moms titled, "Sorry Mom."
During an interview with PEOPLE, Jordan explained that he had always wanted to write a song like "Sorry Mom" for a long time. "I feel like other people can relate to the feeling of, 'This is who I am, and I can't change that." The soft acoustic ballad contains sincere lyrics that served as a heartfelt apology to his mom.
While recording songs for their debut album, the band spent a month in the Texan desert at Sonic Ranch with producer Jordan Schmidt. Armed with songs written during the pandemic, the band made the best versions of their music without distractions. Jordan explains to Alternative Press that this album is the pinnacle of their existence.
Get your tickets now to see The Band CAMINO at Stage AE on Friday 24th June 2022!