Stage AE | Pittsburgh, Pennsylvania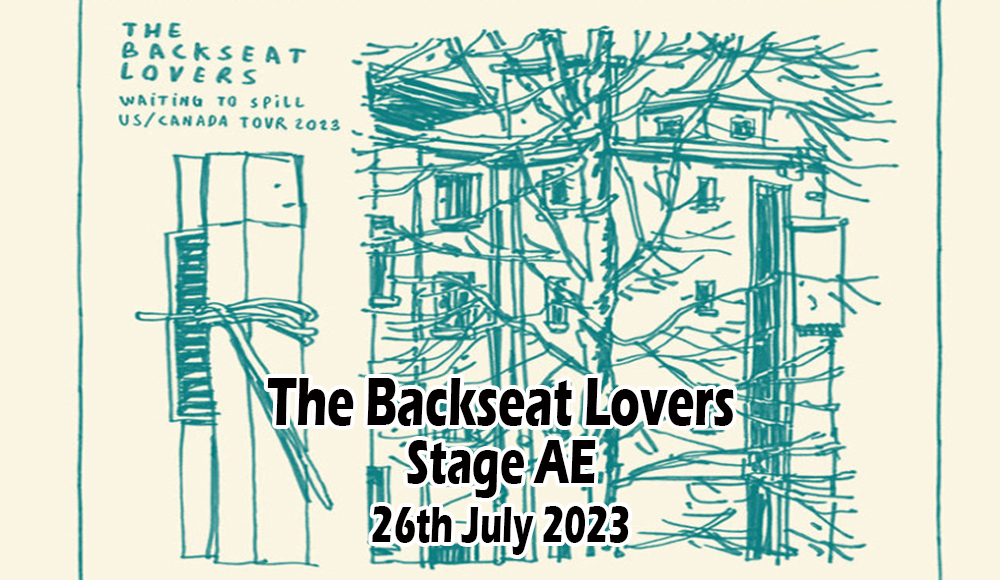 The rising indie-rock sensation, The Backseat Lovers, just spilled the tea! Following their run of shows in support of their major label debut album "Waiting to Spill", the band just announced extended dates for their 2023 North American Tour. The "Kilby Girl" rockers are hitting the stage at Stage AE on Wednesday, 26th of July 2023. Amassing hundreds of millions of streams since their breakout hit, the band is set to rock it out as fans take the backseat. Rocking out to "Growing/Dying", there's no time to sit back and relax as The Backseat Lovers drift through cities across the country on tour. Don't miss out by booking your tickets now!
Rising into the scene in 2018, The Backseat Lovers started hitting on the accelerator after winning a "battle of the bands" competition at Velour. A year later, the band hit full-throttle with the release of their debut LP "When We Were Friends", featuring its hit single "Kilby Girl". To date, the song has been streamed over a hundred million times for its catchy hooks and unique alt-rock energy, along with a major revival as the track went viral on TikTok in 2020.
Last October 2022, The Backseat Lovers released their 2nd LP, their major label debut album "Waiting to Spill". The record featured their new singles "Growing/Dying", "Close Your Eyes", and "Slowing Down".
In a review by Third Coast Review, the band whose members are "barely old enough to drive", describes "Waiting to Spill" as something that "doesn't sound like something a bunch of teenagers dreamt up, instead standing as a pretty remarkable artistic effort".
Just recently, the band came in fresh from an intimate gig in Omeara, wherein the crowd chanted back every word, singing along to The Backseat Lovers' hits and crowd-favorites. The band was met with an intense return of their energy as they strike every chord to every lyric.
"I personally love playing intimate venues like [Omeara], so it was really exciting to be able to do that again in London," bassist KJ Ward told NME. "Our first tour was basements of houses and smaller clubs, so it's very nostalgic to go back to [our] roots and play a venue like that."
As a rising indie act that continues to generate big waves amidst a sea of new up-and-coming acts, The Backseat Lovers continues to rise, with overwhelming support from their fans. The band has extensively toured, and played in various festivals including the Bonnaroo Music & Arts Festival and SXSW. As the band extends its North American Summer Tour 2023, the gang promises to deliver unbeatable energy at every show.
"We put a lot of energy into our live shows. We want to create a real sense of community with our fans and make them feel like they're a part of something." Jonas Swanson shared with NME.
Fueled with passion and a set of astounding music over 2 albums, the future is bright for The Backseat Lovers. So, don't miss out on this chance to get in the backseat and drift through a concert experience like no other. Book your tickets now!