Stage AE | Pittsburgh, Pennsylvania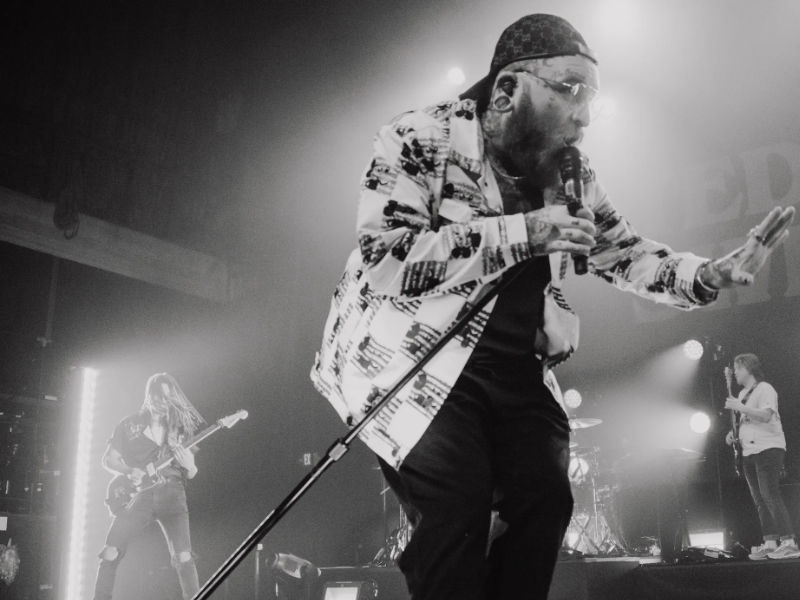 Internet sensation, TEDDY SWIMS is heading out on tour and is bringing his soulful voice as well as his live band "FREAK FREELY" for a one-of-a-kind experience that will set the foundation for memories that'll last a lifetime. The YouTube star is already well received by his legion of adoring fans, and many have already announced their intention of getting themselves to Stage AE on Tuesday, November 7, 2023, when his tour passes through, so you can expect the venue with its superb facilities and amenities to be packed to the hilt. The larger than life hitmaker has become well known for his astounding ability to wow fans and critics all over the world, and this tour promises to be even better than that. Getting your tickets is super easy because you've come to the best place to grab yours. Clicking the "Get Tickets" button will start the process, so don't delay!!!
If there is one person who has dominated the YouTube cover game, it is Jaten Dimsdale. His father introduced him to soul music at a young age, but he didn't discover his love for the art until later. He came from a football loving family, so naturally he took that up, but it wasn't until a school teacher recommended that he take a class on musical theater in high school that he really took it seriously.
The larger than life musician started his career off by performing with bands in the Atlanta area, which began in 2019. Addy Maxwell, a friend, would invite him for a collaboration, which then gave him the opportunity to tour with Tyler Carter.
During that tour, he adopted the name Teddy Swims, with the former being an indication of his size and the latter referring to the internet acronym "someone who isn't me sometimes." Later that year, he released his first cover on YouTube of Michael Jackson's "Rock With You" and continued covering several different songs to huge acclaim, and his subscriber count started climbing. It currently stands at over 2.5 million accounts.
His sheer range of YouTube covers didn't happen by accident; he actually did it to see who was listening, but it turned out that fans loved his dynamic ability to cover songs from H.E.R. to Shania Twain.
He released his major label debut single, "Picky," in January 2020 and would carry on releasing many singles under three EPs, "Unlearning," "Tough Love," and "Sleep is Exhausting," throughout 2021 and 2022. Rolling Stone Magazine actually named him an "Artist You Need to Know."
He has already blown away fans with astounding performances with his unique blend of genre mixing and powerful vocals at sold out venues, so you can expect this show to be nothing short of spectacular.
With a huge following and an artist this hot, you can expect to have a hard time getting hold of tickets. Fortunately, you've come to the best place to secure yours, and all you have to do is select the "GET TICKETS" button located above. Get them now before it is too late.