The Stage AE | Pittsburgh, Pennsylvania
Psychedelic indie rockers Tame Impala bring their 60s steeped trippy tunes to Stage AE on Wednesday 3rd June! Spreading the Hendrix vibes all around, these talented Aussie boys will be taking fans on a journey with their special blend of meandering, intelligent fuzzy stoner pop. These guys have an incredible live presence that will leave you wanting more – this is one not to miss!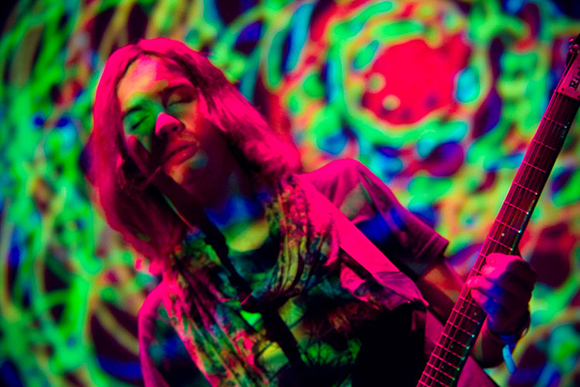 Tame Impala is the brainchild of Australian musician Kevin Parker. Started as a home recording project, his psychedelic pop rock gained interest from independent record label Modular Records after hearing several of his songs on the social networking website Myspace. This sparked a bidding war between multiple labels when Parker sent them a twenty song demo. Eventually deciding to sign with Modular, Parker enlisted the help of Dominic Simper (bass) and Jay Watson (drums) and began playing at some local gigs. After the release of their self-titled debut EP in 2008, the band received national airplay and toured with You Am I, The Black Keys, Yeasayer and MGMT. Since then, Tame Impala has released three critically and commercially successful albums both in Australia and overseas, and has received a multitude of awards.