Stage AE | Pittsburgh, Pennsylvania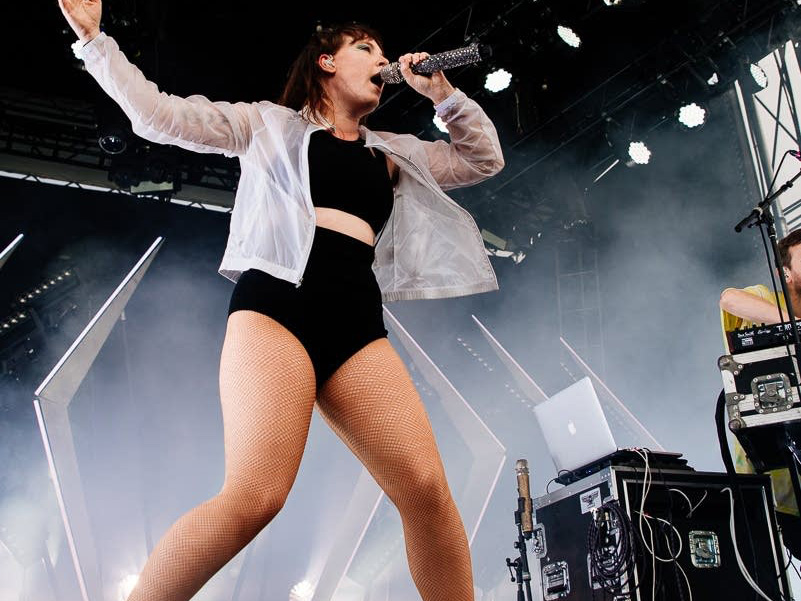 Mark your calendars for an unforgettable evening of eclectic music as Sylvan Esso takes over Stage AE on Thursday, 28th September 2023. The duo, known for their unique electronic-pop fusion, has been charming diverse audiences since 2013 with their innovative soundscapes. Sylvan Esso's signature melodies and thought-provoking lyrics, especially in crowd-pleasers like Coffee and Die Young, have set them apart as true trailblazers in the music scene. The vibrant atmosphere at Stage AE elevates the entertainment experience, crafting a perfect setting for an outstanding concert. This venue promises a show that will linger in your memories. Don't miss the opportunity to see Sylvan Esso's captivating performance live. Whether you're a longtime follower or a recent convert, this is a concert you wouldn't want to pass up. So, grab your tickets before they're all snapped up and join us for a magical night with Sylvan Esso!
Brace yourself for an exceptional evening filled with avant-garde music as the daring pair, Sylvan Esso, electrifies Stage AE on Thursday, 28th September 2023. Sylvan Esso, the innovative collaboration between Amelia Meath and Nick Sanborn, has, over the years, etched a distinct niche in the labyrinth of music.
Their music is an intriguing fusion of Meath's folk-infused lyricism and Sanborn's bold electronic beats. The outcome is a sonic tapestry that's both intimate and grand, with tracks like Coffee and Die Young touching the souls of fans across the globe. Their unique auditory identity has bagged them a devoted fan base and substantial acclaim.
Sylvan Esso's allure goes beyond their album productions. Their live shows are energy-packed events. With Meath's animated stage presence and Sanborn's expertise over electronic synths, they weave a musical spectacle that pushes the boundaries of traditional concert experiences.
Stage AE, a prime venue in Pittsburgh that accommodates both indoor and outdoor concerts, serves as the perfect backdrop for this remarkable musical rendezvous. Its spacious arena and buzzing ambiance harmonize perfectly with Sylvan Esso's dynamic showmanship, promising a night to remember.
From their modest inception to earning Grammy nominations and headlining music festivals, Sylvan Esso has emerged as a musical powerhouse. Their sophomore album What Now got a nod for the Best Dance/Electronic Album at the 60th Annual Grammy Awards, catapulting them to global fame.
They've not only wooed fans but also won critical laurels, with their music getting featured in distinguished media outlets like NPR and Billboard. Their knack for pushing the envelope of electro-pop has etched them as one of the most progressive duos in contemporary music.
Whether you're a seasoned follower of Sylvan Esso or a recent convert, this concert is an event you can't afford to miss. Grab your tickets early, as they're likely to sell out fast. Gear up for an enchanting night as Sylvan Esso takes center stage and draws you into an unmatched musical odyssey, one that will leave a permanent imprint. Be a part of this unique interaction with Sylvan Esso at Stage AE on Thursday, 28th September 2023.