The Stage AE | Pittsburgh, Pennsylvania
Only a distinct few artists can have a legitimate claim to the moniker 'golden voice'. It has eluded many but one such artist of who has proven that she is worthy of such designation is Summer Walker. This phenomenal "Girls Need Love," singer-songwriter is now taking her amazing talent on the road via the "First & Last Tour", featuring a guest performance from Melli. Catch Summer Walker & Melii at Stage AE on Saturday 30th November 2019. A must-see! Don't ever miss this, buy your tickets now!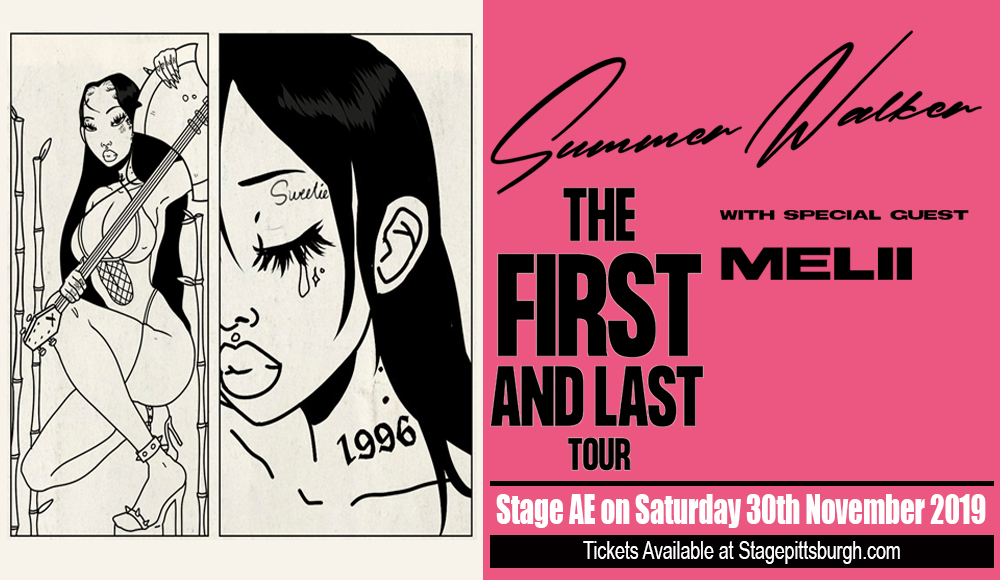 Coming from divorced parents, Summer Walker expressed her pain through the voice of her music. As she withdrew socially, music expressions and emotions were brewing from deep within. Great music can never be kept bottled up. All these eventually exploded in a body of creative genius meant to be heard and lauded by her peers and music lovers of this generation. "Girls Need Love," the lead single from her debut album Last Day of Summer and was released October 2018, was the catalyst that set Summer Walker's career into motion. The album peaked at number 6 on the Bubbling Under Hot 100 chart. The song peaked at #3 on Urban radio and is now certified platinum while the accompanying music video has over 48 million views and counting. Forbes magazine describes her music as…"showcases what makes her so special — her depth, vulnerability and the ability to merge jazz with more contemporary genres while simultaneously expressing raw sentiments about modern love, sex and relationships."
Summer Walker & Melii — two evocative artists with hot exciting jams! Lock-in your tickets now!