The Stage AE | Pittsburgh, Pennsylvania
Two big bands in one night? Well, take our money and rock on! Join us and thousands of fans in lighting up our lighters and bringing our cellphones in the air for our two favourite rock bands Sum 41 and Simple Plan, this Tuesday, May 3, 2022, at the Stage AE. It might still be spring, but Pittsburgh is going to be a Summer Paradise for Simple Plan fans who will witness the band tour for the first time with their co-Canadian band Sum 41. And we're all stoke and In Too Deep for this tour collaboration that will surely get us Addicted! So call all your concert buddies and book your tickets here because this is a concert event that will be one for the books!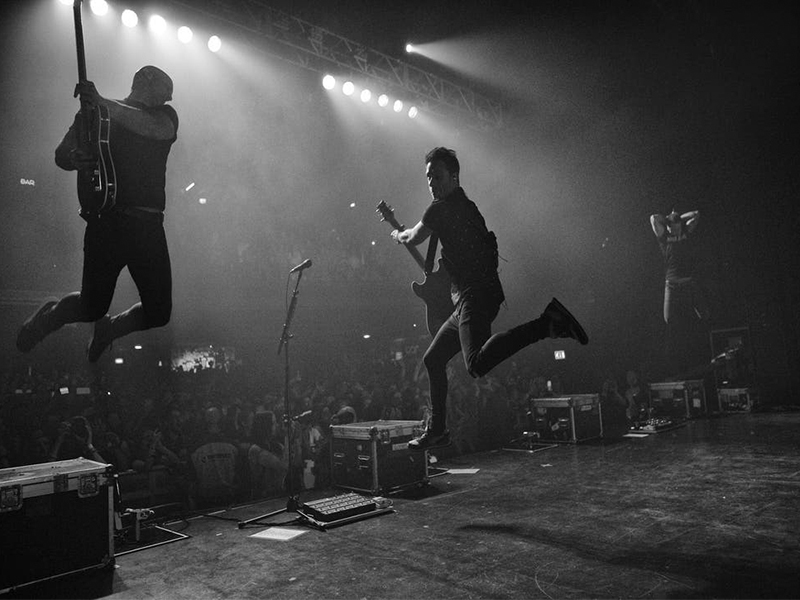 Loyal fans of Canadian bands Sum 41 and Simple Plan were all excited when they took to social media to announce that they would hit more than 35 cities across the U.S. this spring and summer for their Blame Canada Tour. This is the first time the two bands tour together despite knowing each other for a long time. Sum 41 took to Twitter its excitement and wrote: "We've known the guys in @simpleplan for a very long time, but we've never toured together…. until now! Introducing The Blame Canada Tour! Come celebrate 21 years of 'All Killer No Filler' all across the US!"
"All Killer No Filler" is Sum 41's debut album which catapulted them into mainstream success. Its first single, "Fat Lip," which reached number one on the Billboard Modern Rock Tracks chart, remains the band's most successful single. On the other hand, Simple Plan became a household name to rock fans when they released their first album in 2002 entitled "No Pads, No Helmets…Just Balls." Since then, the Montreal-based band has graced the world with hit songs such as "Perfect," "Welcome to My Life," "Summer Paradise," "I'm Just A Kid," "Addicted," "I'd Do Anything," and many others.
With all these hit singles from the bands over the years, each of their shows in this tour is expected to be a night jam-packed with great music and the best performances from the bands. So make sure to secure your tickets as early as today. Book your tickets now and see you on The Blame Canada Tour!