Get ready for another epic concert night this September 7, as one of the most popular acts in the underground rap scene will again conquer Stage AE. The American hip hop duo, $uicideboy$, will certainly excite all fans as they bring the excitement of their 2022 Grey Day Tour to Pittsburgh's famous venue to promote their latest album, "Sing Me a Lullaby My Sweet Temptation." Sing along and jump to the beat of the duo's newer songs, such as "Genesis," "Matte Black," "Ashes of Luxury," and many others. Joined by Ski Mask The Slump God, $NOT, Code Orange, Maxo Kream, and DJ Scheme, this concert is jam-packed with nothing but the best acts in the rap and hiphop scene. So hurry and grab your tickets for the show while you still can because these are expected to sell out soon.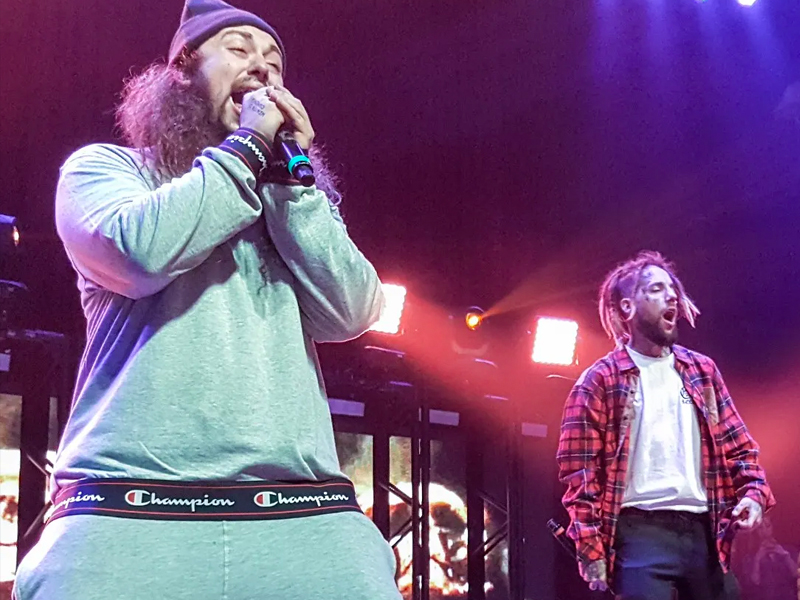 In 2020, the social media app TikTok popularized Suicideboys' "… And to Those I Love, Thanks for Sticking Around". But even before that, Suicideboys had already established their undeniable talent and presence in the underground rap scene. With the breakthrough of their EP $outh $ide $uicide in 2015 with the collaboration of the established rapper Pouya. In 2016, they started to enter the charts as they released Radical $uicide. Finally, in 2018 after mostly releasing EPs and mixtapes, the duo "I Want to Die in New Orleans" became their first top-ten album on Billboard 200.
They are best known for their harsh and blatant lyricism. The duo's songs such as "Antarctica" and "Paris" are fan favorites, primarily because of their messages. Their newly released provocative lead single "The Evil That Men Do" has already achieved seven million streams on all music platforms. On June 10, another single was released with the title "Escape from Babylon."
This year's Grey Day tour will have several big names in the rap scene. Beginning with the well-known front acts including Ski Mask The Slump God, $not, and Maxo Kream. Select tour dates will also include critically acclaimed rapper JPEGMafia, and hardcore punk bands Knocked Loose and Code Orange.
The 40-day tour will come to several US venues starting August 2 after the release of the new album. Their 24th stop will be in Pittsburg, Pennsylvania, at Stage AE on Wednesday, September 7. Reserve your tickets now!