The Stage AE | Pittsburgh, Pennsylvania
Subtronics, The Fractal Tour arrives at Stage AE on Wednesday, March 2nd, 2022, with special guest, Boogie T, and with support from, Level Up, Ace Aura and Tiedye Ky. Angry robot noises have been heard in the basements and dark alleys of Pittsburgh, PA and the only ones who can help, the only ones who can possibly save us from ultimate annihilation, are Subtronics and the Cyclops Army!!! Grab your tickets and come fight! Fight for your loved ones, fight for your very lives! Fight for your right to Heavy Bass Music!!!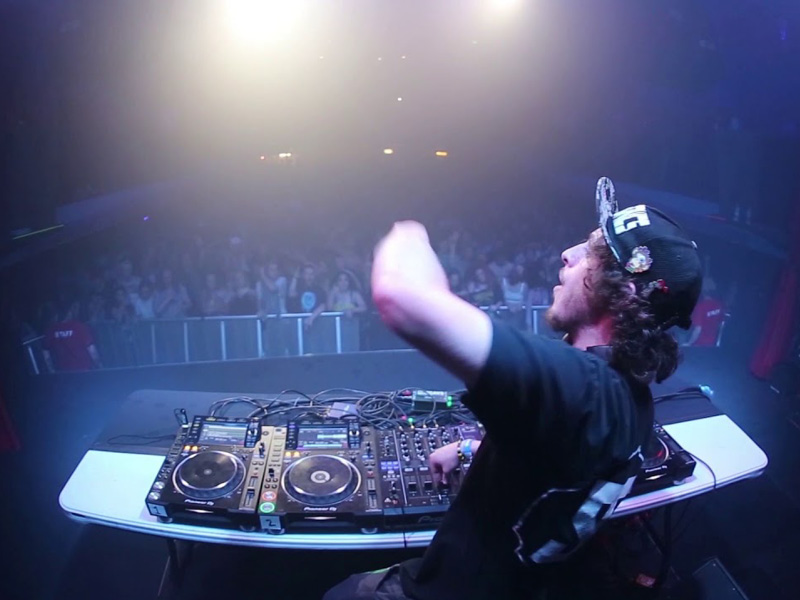 Jesse Kardon aka Subtronics, continuously seeks to push the envelope. On the live front, he has built a rabid following of the cyclops army with his high-energy sets and advanced mixing skills.
When his national sell-out Cyclops Invasion Tour was cut short due to the global pandemic in 2020, Subtronics transferred immediately into the world of livestreaming, becoming an official Twitch Partner, he also pioneered safe, socially distanced Drive-In and Pod events throughout the summer and fall, with a staggering 35+ date sell-out run.
In September, he dropped an exclusive Sample Pack on Splice and went on to launch his own record label, Cyclops Recordings, in December, which has become home to his last four EPs, as well as the inaugural 'Boot Camp' label compilation, featuring tracks from Subtronics himself in addition to the next generation of producers.
He has additional releases with Ultra Music, Never Say Die, SubCarbon, Deadbeats and Kannibalen, augmenting his own deep catalog, Subtronics has collaborations with Excision, Slander, Boogie T, Ganja White Night and KAYZO, just to name a few. His track "Griztronics", co-produced with notable bass act GRiZ, peaked at number 9 on the Billboard Dance Charts in 2019 and has over 1 billion video creations on TikTok.