The Stage AE | Pittsburgh, Pennsylvania
Psychedelic bluegrass jam kings The String Cheese Incident are heading to Stage AE on Tuesday 20th October for a colorful, mesmerizing show to dazzle the senses! The virtuosic band will deliver a creative night of captivating music from their illustrious 22-year career – guaranteed to spread the good vibes all around!
"There is nothing like touring through the Midwest and Northeast in the fall," said bass player Keith Moseley. "We are psyched to get on the bus for a few weeks and hit some places we have not been to in a while."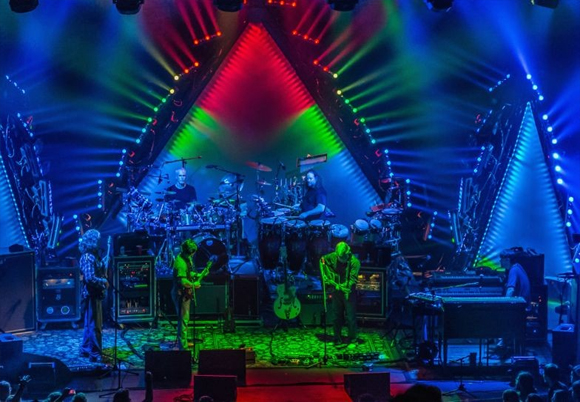 Formed in 1993 in Telluride, Colorado, The String Cheese Incident combine components of bluegrass with rock, electronica, calypso, country, funk, jazz, Latin, progressive rock, reggae, and occasional psychedelia to create a unique, improvised sound that highlights their virtuoso capabilities. All six members write and sing for the band, although guitarist Bill Nershi has contributed the majority of original compositions. The String Cheese Incident started their career playing local ski resorts and private functions, and formed the independent record label SCI Fidelity in 1998. For the next four years, the band toured extensively (including an appearance at Woodstock '99), earning themselves a dedicated following that enabled them to record nine studio albums over their incredibly successful 22 year career.