The Stage AE | Pittsburgh, Pennsylvania
The Grammy Award-winning American ensemble Snarky Puppy just announced that they're set to kickstart a headlining tour across the country in early 2023. Expected to release their upcoming new album Empire Central on September 30, the instrumental ensemble previously shared a live video for their new single "Trinity". The group is taking their Empire Central Tour to the live stage at Stage AE on Thursday, April 20th of 2023. Touted as a 'genre-defying musical collective' by Broadway World, Snarky Puppy is highly acclaimed for its blend of Jazz, funk, pop, rock, fusion, and world that has blessed ears across the globe. So, don't miss out on big new surprises by the one and only Snarky Puppy at the Empire Central Tour by booking your tickets now!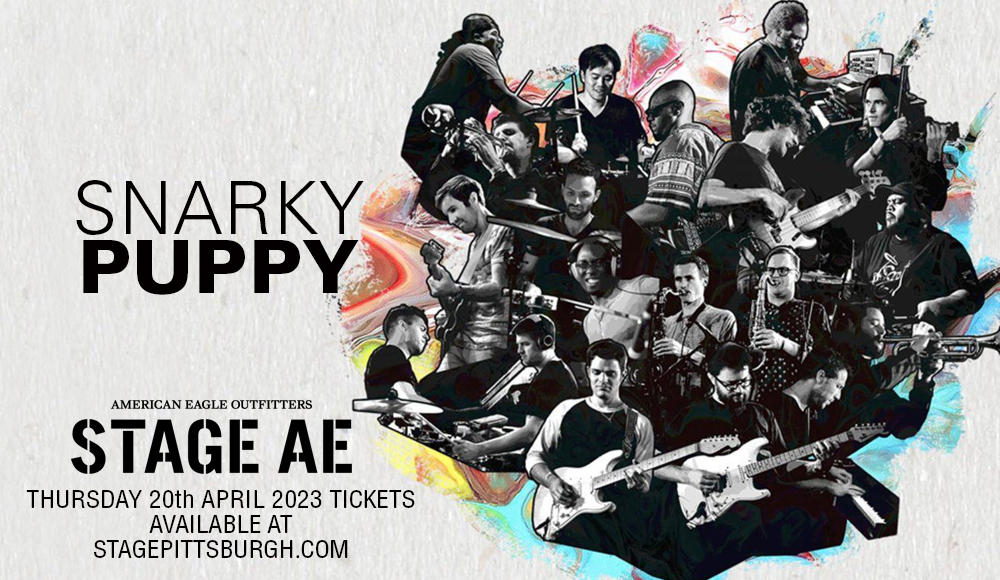 Formed by Michael League in Denton, Texas in 2004 as a means to be able to play since school ensembles were a challenge to get in, Snarky Puppy evolved into an international sensation for their unique instrumental genre-bending craft. Since their debut concert album "Live at Uncommon Ground" in 2005, the band propelled to greater heights, amassing attention and critical acclaim.
With fifteen records on their discography and an upcoming one to be released this September, Snarky Puppy has proved that they've got what it takes to be a world-class ensemble. From being turned down by school ensembles, Michael League and his bandmates whom he refers to as 'The Fam' has bagged four Grammy Awards and other various recognitions.
Excited to finally release their new material for the world to hear, Snarky Puppy released the first single off of their forthcoming record with "Trinity".
"Snarky Puppy has always been a band that prioritizes the sound of the music," shared League. "On this record there was some collaboration in the writing process but when a song goes to the band and the players start making suggestions or changing things our collective feeling really comes through. The songs ended up being a lot more direct and funkier than those on our previous records. I think it reflects the many moods of the city's scene."
With an extensive lineup of members which includes three guitarists, four people on keyboards, two on brass and reeds, one on the violin, and multiple drummers and percussionists, with founder Michael League on bass, the group welcomes diversity and a wide array of influences that altogether create their unique and creative edge in their craft.
Empire Central comes out on September 30 via GroundUP Music.
So, don't miss out on the Empire Central Tour by booking your tickets now!