The Stage AE | Pittsburgh, Pennsylvania
The only one who can show you one shell of a great time — Snails! His out-of-this-world hyper beats are the way he raises energy levels on the dance floor the moment he drops the beat. This ultrasonic DJ is now out on a mission for world domination as he brings "World of Slime Tour", touted as his biggest tour to date, as he will come in with his SHELL 2.0 holographic stage loaded with "tons of new visuals". And his clever use of traditional trap sounds is second to none, that it seems to be imprinted on his audio DNA. Nobody does it better, no one does it like Snails. Expect everything to be over the top, but shell yeah, fans love every beats and pieces! Snails will be at the Stage AE on Sunday 29th December 2019. Lock-in your tickets right here, right now!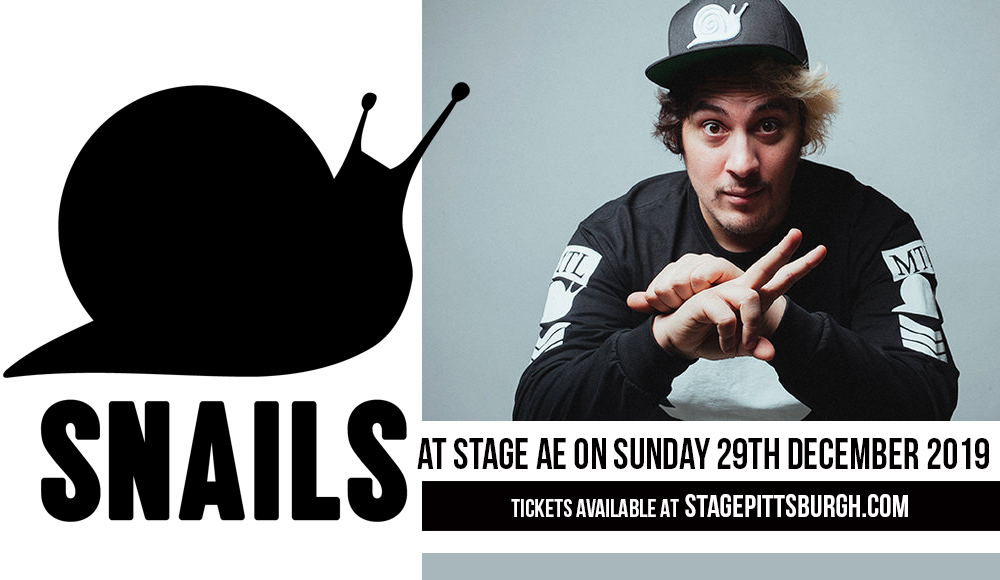 A little weird won't hurt. In fact, it has done wonders for the career pathing of Canadian DJ Snails. Billboard magazine calls his musical style "vomitstep", featuring "guttural bass gurgles, crushing 808s and synthesizers oscillated well past the point of absurdity". Case in point — his on-going tour dubbed as "World of Slime Tour" incorporates "SHELL 2.0" holographic stage which will include "tons of new visuals…We're positive the visuals will blow our expectations out of the water, especially due to the "new slugz addition" with "super slimy lasers"."
In 2017, he began work for his debut album and first full-production tour, both called "The Shell". Both endeavors were launched in his sold-out Red Rocks concert "SLUGGTOPIA". Then he evolved and took his sound to new heights 2018, as took one step further by launching his own record label, Slugz Music. "There will be no boundaries musically for the label," Snails said. "I want to release music that really inspires me and is just as weird as me."
If you want to experience the cutting edge of the EDM, better get out of your shell. Catch Snails at the Stage AE on Sunday 29th December 2019. Book your tickets now!