The Stage AE | Pittsburgh, Pennsylvania
Get ready for an epic night of hard core EDM when Slander bring you Thrive, with special guests Wooli, Wavedash, and Redline all at Stage AE on Wednesday, October 5th 2022. EDM duo Slander are pushing things to the limit with the release of their debut album, Thrive, this is the second phase of high profile venues to be announced for this tour, and probably the last, so grab some tickets right here and get to here this brand-new album live, the already released tracks have been making huge waves and trending across the internet.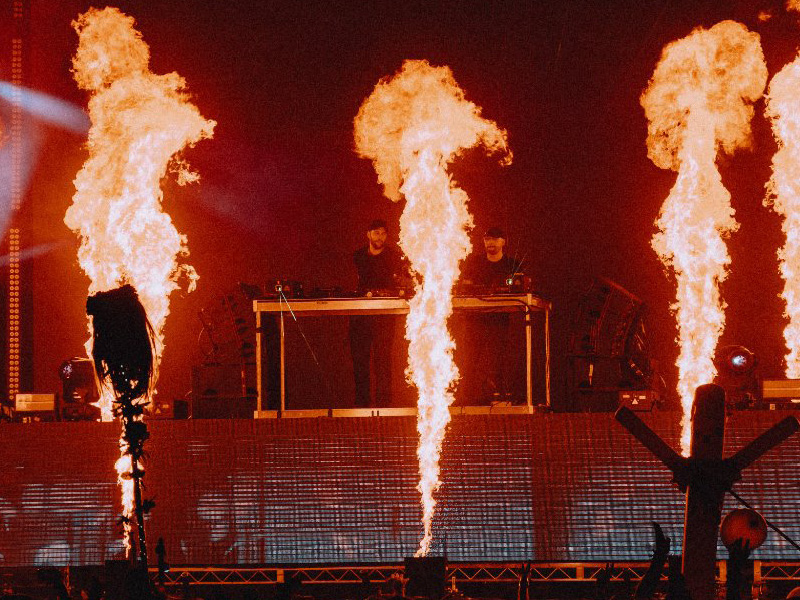 From Los Angeles, California, Derek Andersen and Scott Land are Slander. The duo, credited with creating the "Heaven Trap" genre of EDM, have been making some fantastic tracks for the last 12 years and are finally ready to release their debut album, Thrive. The new album arrives September 22nd, and will include the recent singles "Walk On Water" featuring a duet with RØRY and frequent collaborator Dylan Matthew, "Halfway Down" with Ashley Drake, and the third track "Replay," which the duo dropped at the Coachella Valley Music & Arts Festival.
Riddim and dubstep DJ and producer, Adam Puleo aka Wooli is known for the songs "Island", a collaboration with Seven Lions and Trivecta which peaked at number 20 on the Billboard Dance/Electronic Digital Song Sales chart, and "Another Me", also a collaboration with Seven Lions and Canadian producer and DJ Excision which charted at the number 46 position in late 2019.
Relative newcomers to the EDM scene, the heavy base trio Gavin Bendt, Luke Shippey, and Michael Stone are WAVEDASH. With multiple premieres on Nest HQ, and a release on OWSLA's 2016 Winter Compilation, this group of young teens have a bright future ahead of them.