The Stage AE | Pittsburgh, Pennsylvania
The Alt-rock indie band, Silversun Pickups, comes to Stage AE on Friday 12th November 2021, with very special guest Zella Day. Grab some tickets now and come along to an awesome show buy this recurring Top Ten Indie band, they brought out the hits "Lazy Eye" and "Well Thought Out Twinkles" with their debut album, way back in 2006, now they are back with their latest, and fifth studio album, Window Weeds, which came out in 2019. Now is your chance to finally hear it live!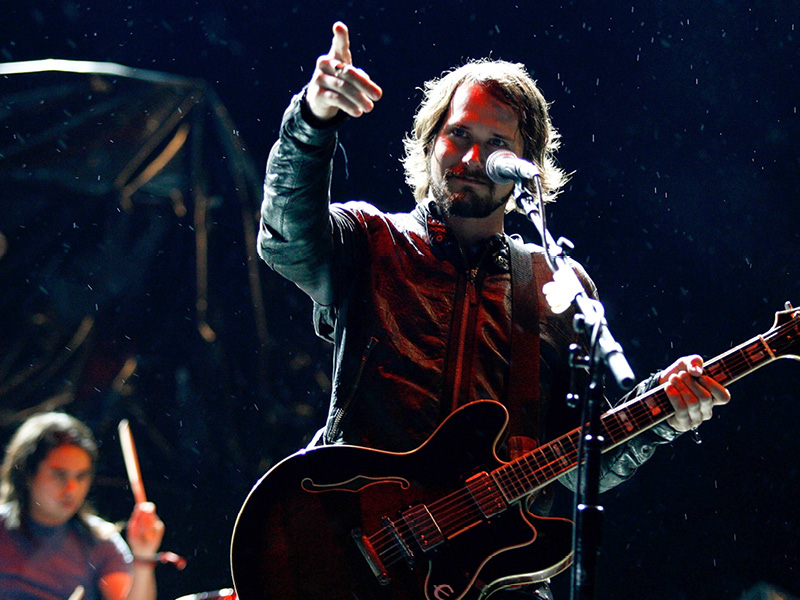 Widow's Weeds is the fifth studio album by rock band Silversun Pickups, and was released in June 2019. Praised by Allmusic's Neil Z. Yeung, as "one of Silversun Pickups' most emotionally satisfying and cathartic listens,"and Consequence of Sound stated, "it finds the band at their most self-assured with the cleanest, most polished sound of their career." The album charted at the number 2 spots on the Independent and Top Alternative Albums charts and number 83 on the Billboard 200.
Silversun Pickups are a Los Angeles band who have steadily gained popularity, since starting in the 2000s with the release of their debut EP, Pikul, in July 2005, and have racked up almost a dozen Top 20 hits since that debut. The current lineup consists of Brian Aubert, Nikki Monninger, Joe Lester, and Chris Guanlao. The band name is derived from a liquor store close to where the band members used to live; whoever's job it was to pick up the beer that day, was making the "Silversun Pickup." The band released their debut full-length album, Carnavas, in July 2006. The 2012 album, Neck of the Woods, shot to number 1 on iTunes the day after its release, and two of its singles, "Bloody Mary (Nerve Endings)" and "The Pit", were Top 10 radio hits.