The Stage AE | Pittsburgh, Pennsylvania
Hey, bb u ok? San Holo comes to Stage AE on Thursday, November 4th 2021. San Holo's new album, bb u ok? Came out just a few days ago, confirming his place as a mixed media post-EDM producer, with influences from indie and post-rock, this new project shows tremendous artistic growth since his debut album, Album 1, from three years ago. So grab some tickets, text your friends to come along, and let's all listen to some new tunes live!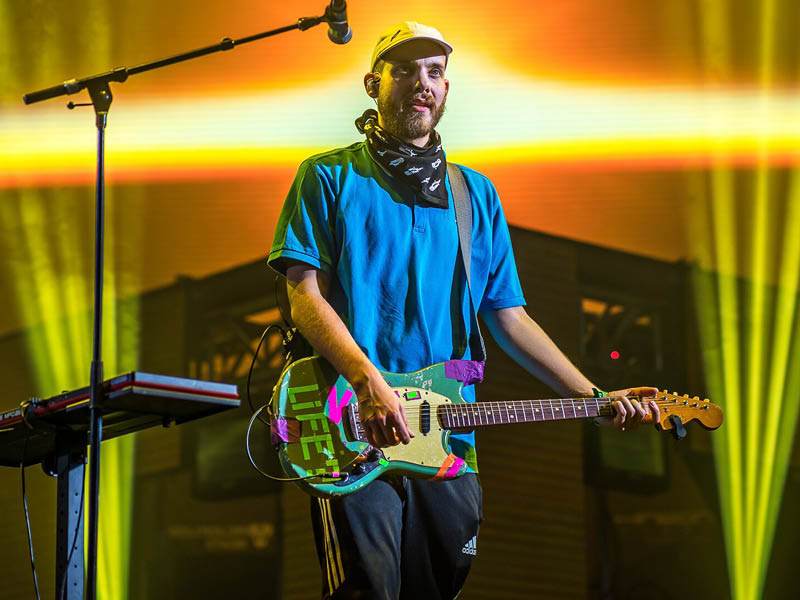 Sander van Dijck, better known by his stage name San Holo, not to be confused for that plucky space pirate, Han Solo, he is a Dutch DJ, musician and record producer from Zoetermeer, noted for bridging the gap between electronic and indie music. Sander gained international recognition for his remix of Dr. Dre's "The Next Episode", which currently has over 232 million views on YouTube. He has won one Edison Pop Award and two International Dance Music Awards, his debut album, Album1, was in the Top 100 Electronic category of iTunes and debuted at nuimber 7 on the Billboard Dance/Electronic Albums chart. His second studio album, BB U OK?, came out in June 2021, and is filled with euphoric soundscapes and guitar melodies, van Dijck's vocals, hopeful messages, organic sounds with imperfections, distorted beats and analog tape machine sounds, it boasts collaborations with acclaimed artists, including Rivers Cuomo of Weezer, Mija, Mr. Carmack, American Football, Bipolar Sunshine and Chet Porter.
"My first album," van Dijck says, "was me being in love, and the second album definitely has an after-love vibe. Not to say a bad vibe, but more like an 'Okay, what happens after that relationship and how do you deal with it, how do you move on?' The bitter-sweetness of that, the beautiful memories yet the sad fact that it didn't work out, for example."