The Stage AE | Pittsburgh, Pennsylvania
Returning for its third year, Sad Summer Festival! Featuring Waterparks, Neck Deep, Mayday Parade, State Champs, Hot Mulligan, Against The Current, The Summer Set, and Magnolia Park all at Stage AE on Tuesday, July 19th 2022. Waterparks' Awsten Knight weighed in on the event, saying "I'm ready to step around in the mud and get huge ♥️🍓if you see me doing push-ups in the parking lot, do not approach me. Lucas will tackle you OUT! ❌i will watch u from the bus window like a little creep🤬 saddie summer will be my baddie summer🙄 better watch out bc I get MOODY in the summer!! See you soon 🥬".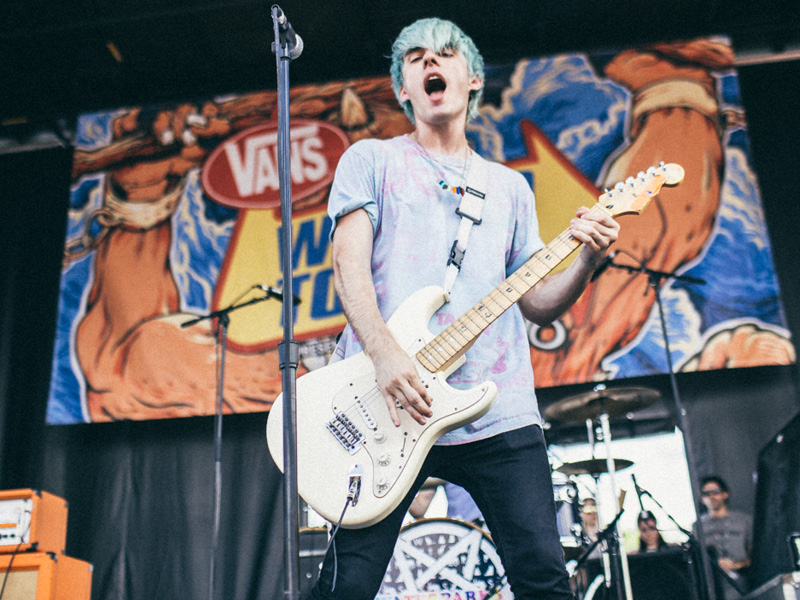 Pop punk band, Waterparks, released their Greatest Hits album in May 2021, with AllMusic stating the songs were "stadium-sized singalong anthems," and Kerrang! praised the songwriting on the album stating, "Waterparks have genuinely done everything; not so much simply just opening the metaphorical artistic door to give listeners a peek at their sky-high songwriting aspirations, but truly throwing all they have into 17 songs of pure chaotic – but carefully-crafted, don't forget that – brilliance." Greatest Hits charted at number 42 on the Billboard 200, and number 6 on the Top Rock chart.
Welsh pop punk band, Neck Deep, brought out their fourth studio album, All Distortions Are Intentional, in July 2020. Billed as a concept album, its story takes place in Sonderland—an exaggerated portrayal of society inhabited by lead characters Jett and Alice, who together deal with issues of love, loss, disillusionment and despair. The album marks a significant departure from the band's more pop-punk leaning sound in favor of a more alternative rock and pop rock inspired sound. All Distortions Are Intentional charted at number 4 at home in the UK, number 64 on the Billboard 200 and number 7 on the Top Rock chart.
From Tallahassee, Florida, Mayday Parade released their seventh studio album, What It Means To Fall Apart, in November 2021. An album that brings the band back into the Pop punk scene, Rawing In The Pit said, "What It Means to Fall Apart certainly doesn't disappoint either. Every single song on the album is so individually strong and memorable, it's almost impossible to choose a favorite."