The Stage AE | Pittsburgh, Pennsylvania
Calling all American Panzer Battalion members to gather this October 17, Monday night, at Stage AE for one of the best heavy metal concerts this year. The Swedish band Sabaton will be bringing the magic of their electrifying live concerts, combined with accomplished musical performances and a finely-crafted stage show — including their full-sized tank drum-riser — into the famous Pittsburgh venue. Experience the "Sabaton Effect" in a night of war-themed songs that will truly make you scream at the top of your lungs. Feel the band's energy as you jam along with other dedicated heavy metal fans. If you don't want to miss this exciting concert experience, make sure to order your tickets here! Click on the links to grab yours as early as today.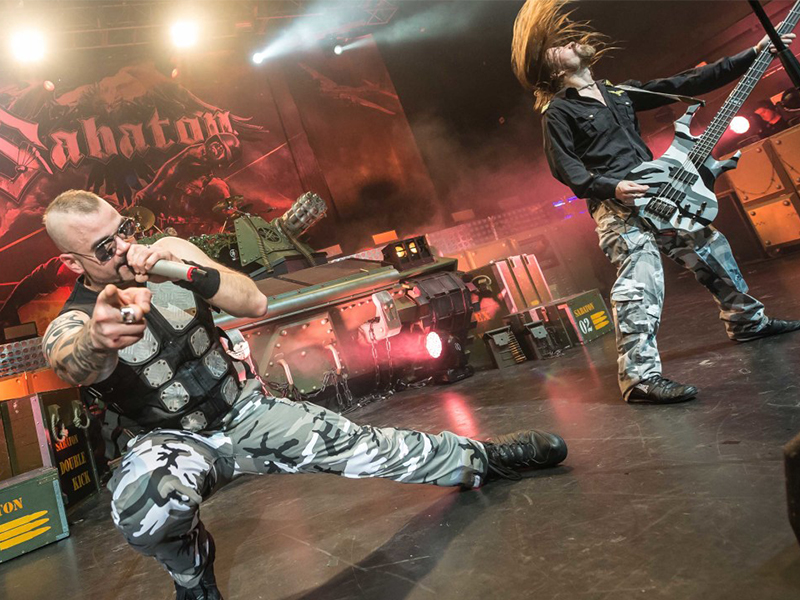 Pittsburgh's Stage AE is one of the lucky venues for the highly-anticipated tour of the Swedish band Sabaton. The monumental European and North American tour dubbed "The Tour To End All Tours" is the band's first tour after the pandemic lockdown. Thus, this is expected to be another phenomenal string of concert events from a band that is known to give their fans the best concert experience. After all, any Sabaton fan knows that the band's name is synonymous with epic electrifying live concerts.
As the band boasts on their site, they are known for combining accomplished musical performances and a finely-crafted stage show — including their full-sized tank drum-riser— with energy and laughter. And in this Stage AE stop of the Swedish group, we can expect to see the same level of performance from them.
"We have all been waiting for far too long for this… And we are more ready than ever. By the time we start this tour, we will have a whole treasure chest of new songs to play along with a lot of other surprises. You do not want to miss The Tour to End All Tours," says Pär Sundström, Sabaton's co-founder and bass player.
This tour, which is in support of their recent album "The War To End All Wars," will feature more recent songs from the album along with their classic hits such as "To Hell and Back," "Carolus Rex," "The Last Stand," "The Lost Battalion," and many more.
If you are a fan of the band, this is your chance to see them in person and jam along with thousands of others in a night of epic melodies, roaring guitar solos, and electrifying drums. Get your tickets for the show here by clicking on the "Get Links" button.