The Stage AE | Pittsburgh, Pennsylvania
Rex Orange County is coming to the Stage AE on Tuesday the 21st of June 2022 and tickets are on sale NOW! Grab yours to spend the evening with one of the brightest artists currently touring America. Rex Orange County is known for his light, compassionate vocals, his lyrics articulately handling issues that all of us feel – from the ups to the downs and everything in-between. Rex Orange County is a 'bucket-list' performer that you must see live, known for giving audiences feelings of unity and empathy with popping music and his strong presence. Don't miss out and book your tickets today!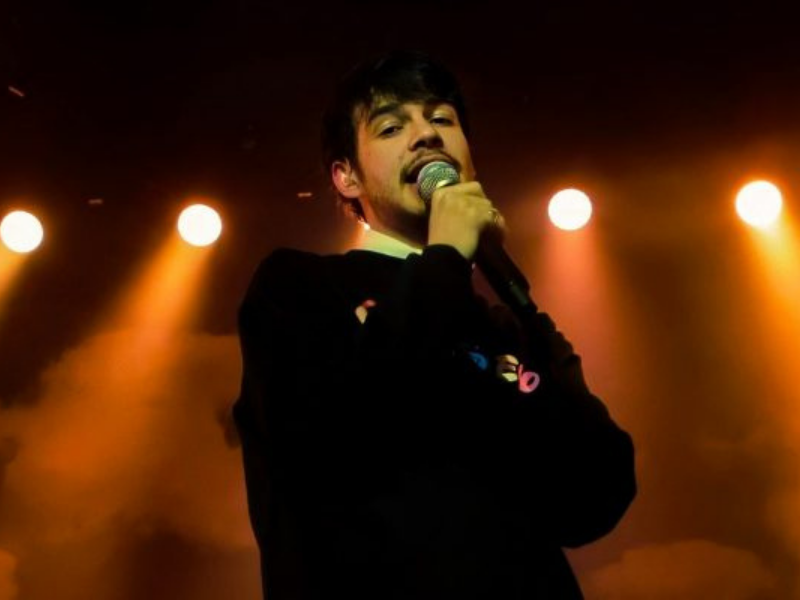 Alexander James O'Connor is an English singer and songwriter that has stolen the hearts of listeners with his mature handling of all feelings, the highs, lows and grey areas of life. His first release, 'Bcos U Never Win', in 2015 was self-released and produced in his bedroom. 'Bcos U Never Win' gained O'Conner recognition from other musicians and led him to work with and be featured in Tyler's Grammy nominated album 'Flower Boy'. In 2017, now more popularly known as Rex Orange County, his second self-released album, 'Apricot Princess', was issued into the world with tracks such as 'Nothing' featuring Marco McInnis, 'Rain Man' and 'Never Enough' showing his growth as an artist. Rex Orange released his first studio album in 2019 titled 'Pony', securing his reputation as a gifted, hard-working and uniquely styled musician with a talent for capturing the everyday high-lights and low depths of being human. His latest single from his soon-to-be-released album, 'Who Cares?', is named 'Keep It Up' and is an emotionally layered song that discusses difficult issues and emotions but combined with the orchestra style strong music and bouncy beat, Rex Orange County has produced a song that both acknowledges the hardness of life but gives hope. Be there on 06/21/2022 at the Stage AE to watch him live.