Stage AE | Pittsburgh, Pennsylvania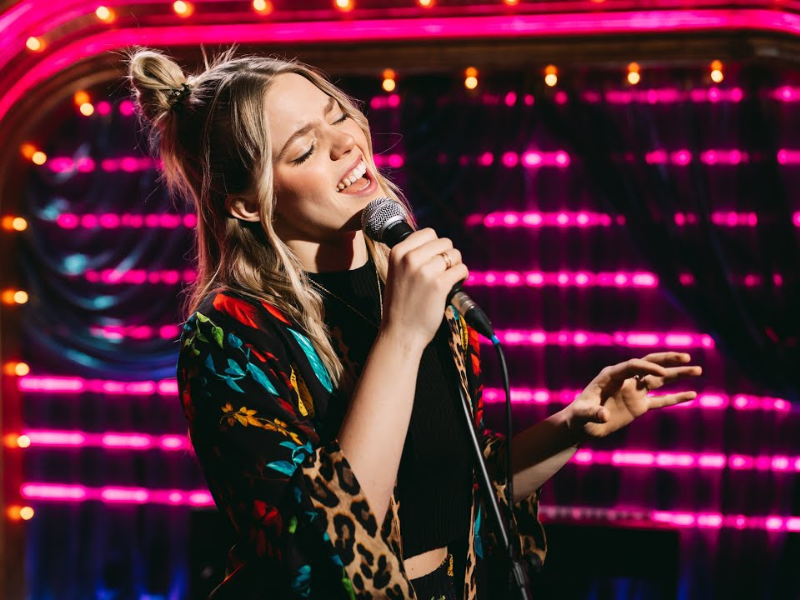 "Too Well" singer Reneé Rapp is releasing her brand new album, Snow Angel, very soon, and she has just announced that she will be kicking off a North American tour to support her upcoming release. SNOW HARD FEELINGS! We hope you're ready for this because your favorite singer is set to perform LIVE at Stage AE in Pittsburgh, Pennsylvania, on Wednesday, the 25th of October, 2023.
The talented young artist with a powerful voice and a wide range of vocals is one of today's generation's most influential upcoming artists. Known for her hard-hitting lyrics and uber-relatable social media posts, Reneé Rapp is well-loved by everyone. Despite her fame and popularity, she remains down to earth and retains a wonderful relationship with her fans.
If you're one of Reneé's avid supporters, this is your chance to see her live! Save seats for you and your friends by clicking on "GET TICKETS," and get ready for the night of your lives where you sing your hearts out!
Reneé Rapp announced her upcoming North American tour, Snow Hard Feelings, and she jokingly encouraged her Twitter followers to start the challenge of "stop throwing things at artists except throw your bras at me." LMAO. Seriously though, we don't encourage you to throw items while a performer is on stage. We do, however, encourage you to buy tickets to see the show. ;)
The tour will kick off on the 18th of August and land in Pittsburgh, Pennsylvania, on the 25th of October. Seeing as the show is months away, this gives you enough time to prepare for her performance! Tickets are selling out quickly, so if you want to get as close as possible to the stage, you should buy your tickets early. Click on the "GET TICKETS" button to make your purchase!
If you've gotten this far and still have no idea who Reneé Rapp is, let us enlighten you. She won the 2018 Jimmy Award and thrust her career into the spotlight from there. Following her win, she was cast to play Regina George in the Broadway production Mean Girls the Musical. The show ended in 2020 due to the pandemic, but she moved on to star in the HBO series "The Sex Lives of College Girls."
Now, enough about her acting career! Let's now talk about her success as a singer and songwriter; as Reneé had said, "Acting is just a hobby… it's always been music for me." Reneé Rapp didn't let her successful acting career stop her from pursuing her dream of becoming a singer. She released her first extended play, "Everything to Everyone," in 2022 and gave us the most relatable songs such as "In the Kitchen," "Tattoos," and "Too Well." The album showed us a glimpse of her lyrical genius with lines like...
"But I'm too scared to delete all our videos / 'cause it's real once everyone knows.."
"I wonder if he notices the things that I can / you don't even get it, no, you don't understand.." a line from her song "What Can I Do," which is basically about what it feels like to be a queer woman crushing on her best friend.
This year, Reneé is releasing another album, "Snow Angel," and we can't wait for the masterpiece she has written for all her fans!
Buy your tickets for Snow Hard Feelings right now to see the live performance of tracks from Snow Angel!