Stage AE | Pittsburgh, Pennsylvania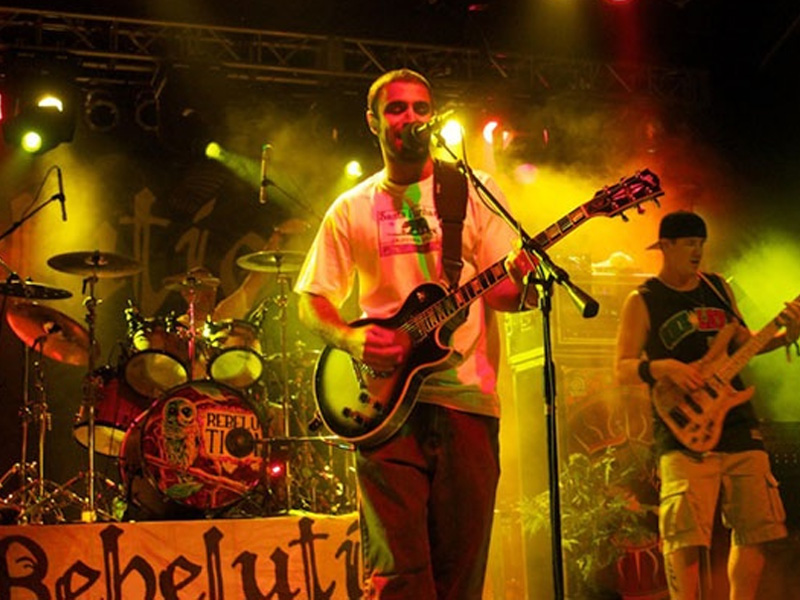 It will be a roots reggae Tuesday night this June 27 at the Stage AE as the Grammy-nominated reggae band Rebelution brings their "The Good Vibes Summer Tour" to Pittsburgh. With the reggae-pop sensation Iration and rising star DJ Mackle, Rebelution will stop at the famous Pittsburgh venue to bring the heat of their annual summer tour through timeless songs that defined their career. Fans will surely see the Bright Side of Life as the band perform some of their iconic songs, including "So High," "Courage To Grow," "More Than Ever," "Safe and Sound," and "Lazy Afternoon," among many others. If the mention of these songs excites you already, you must reserve your tickets as early as today because you don't want to miss this concert event. Hit the "Get Tickets" link for a Safe and Sound checkout!
Rebelution is a reggae rock music band best known for blending pop reggae and smooth alt-rock and hip-hop grooves. The band currently consists of Eric Rachmany, Rory Carey, Marley D. Williams, and Wesley Finley. Having debuted in 2007, they have remained an icon in the reggae scene.
The band was formed in Isla Vista, California, in 2004. As a result of consistently playing local shows and independently releasing an EP, they gained momentum. Their breakthrough occurred after they released their debut album entitled "Courage to Grow" in 2007. In 2007, iTunes Editor's Choice for Best Reggae Album was awarded to this album. It also climbed to the top 4 spot on the Billboard Top Reggae chart. Two years later, "Bright Side of Life" came to raving reviews. "Peace of Mind" (2012) and "Count Me In" were also successful. Their momentum came to fruition when their 2016 album "Falling Into Place" created Grammy buzz and was nominated. "Free Reign" (2018) and "In the Momentum" continued their chart-topping consistency, with "Free Reign" reaching the top spot on the Billboard Top Reggae Albums chart.
On their tour next year, Rebelution will perform at the Stage AE in Pittsburgh, Pennsylvania, on Tuesday, June 27, 2023. Joining in with the fun is reggae-pop sensation band Iration, best known for their chart-topping album "No Time for Rest," and rising DJ Mackle, known for his "Lucidity Mixtape." Reserve tickets now!