Stage AE | Pittsburgh, Pennsylvania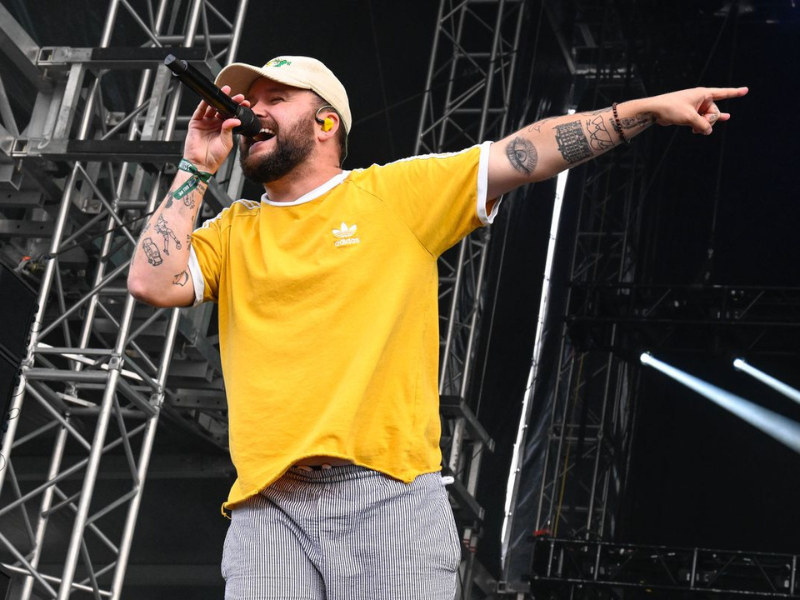 Your favorite singer from Detroit is coming back to Stage AE this November! Yes, the one and only Quinn XCII is making another appearance in Pittsburgh, Pennsylvania this year - making it his second headlining show in the city for 2023. Fans of the artist, this is your chance to catch him live once again! If you missed his show last May, then we are pleased to announce that you are graced with another opportunity to see his show.
The "Flare Guns" singer just released his latest album "The People's Champ" this year - so you're definitely going to be seeing new material from Quinn XCII at this show! This exciting announcement is something fans have been uber happy about. Now go on and save the date, the show is happening at the Stage AE on Wednesday, the 8th of November, 2023!
Tickets to Quinn XCII's show are available here. Purchase yours right now to listen to his gems live! Be quick before they sell out!
Quinn XCII isn't done with giving his fans crazy surprises. Just this year, he dropped his fifth solo studio album "The People's Champ," and it's safe to say it can easily pass as one of his best works. As always, his lyrics deliver the crucial message that encourages you to stay true to yourself - with an upbeat and happy tune. It's all about being your own hero in The People's Champ. The native of Detroit is renowned for his outstanding partnerships with musicians from all genres. It's no different on The People's Champ, as Quinn's vocals blend with well-known artists like Big Sean, AJR, and Chelsea Cutler.
The album isn't Quinn XCII's first collab with Chelsea Cutler. They've released several songs together, including "Flare Guns" and "Stay Next to Me." The perfect blend of the two's vocals is the epitome of beauty and flair. Working with Cutler, according to Quinn XCII, is like hanging out with a reliable friend. Since they have been good friends throughout their entire lives, they work well together since it takes the strain off. Quinn is extremely pleased of "The People's Champ" since he was surrounded by people he could trust while it was being made.
The artist also shared his thoughts with Billboard on his current increase in following and said, "I've noticed quite a bit more that strangers have been put on to my music," he says. "I don't know if that's just persistence in making five albums, but it's been great seeing the fans who have been with me since day one liking it, but also these new people who are coming to my music for the first time."
He just went on tour to promote his latest album, making a stop at the Stage AE last May. Much to the fans' delight, Quinn XCII just announced another appearance this year. Go wild because the artist is going live at the Stage AE once again this year on the 8th of November. Secure your spots to this exciting show right now! Hurry up - they're selling fast!