The Stage AE | Pittsburgh, Pennsylvania
The American rapper with sick bars, Pouya, is coming over for a live show at Stage AE on Wednesday, 10th of May 2023. The "1000 Rounds" rapper is taking his roster of sick bars across his four records to the live stage on a series of shows this 2023. His latest release being "Blood Was Never Thick As Water", Pouya followed it up with a slew of new singles from a collaborative album "ALL BUT 6", and several non-album singles throughout 2022 and 2023. Don't miss out on an explosive show with the one and only Pouya by booking your tickets now!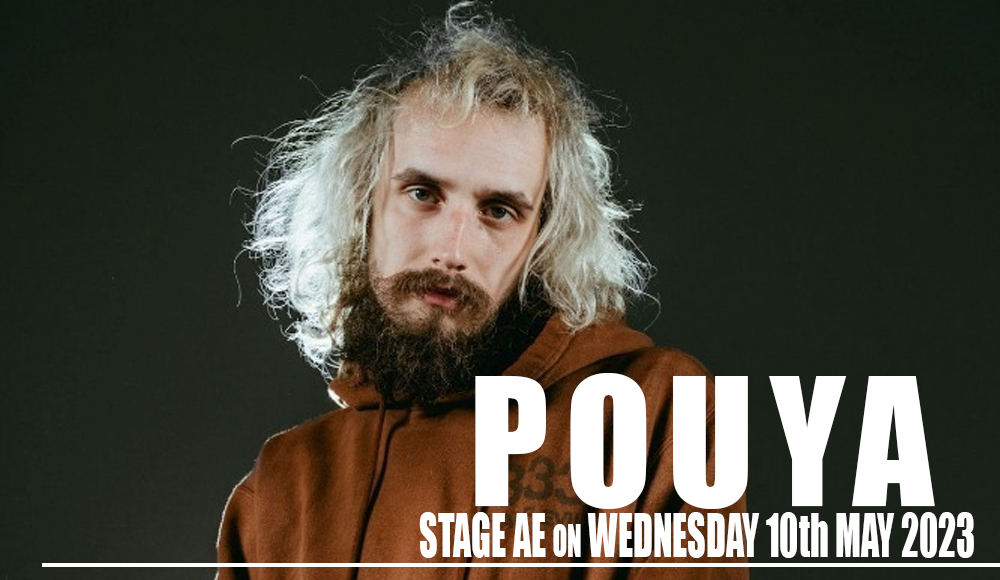 Widely known in the underground scene as he started seriously rapping in 2011, Pouya started gaining widespread attention for his 2013 debut mixtape "Stunna". As a rising star in the local rap scene, Pouya dropped collaborations with Florida-based artists Robb Bank$, Denzel Curry, and SDotBraddy, who helped play a vital role in his early success.
In 2015, Pouya found his breakthrough with "South Side Slugs" which produced his hit single "Get Buck", reflecting his signature flow and unapologetic honesty and authenticity in his craft. Blending his raw lyrical honesty with trap beats and astounding hooks, Pouya started gaining more attention outside of his dedicated Florida fanbase.
Since then, the cold-blooded hitmaker started releasing even more hits after hit for his unique flow and hard-hitting trap beats matched with his sick bars. In 2016, he released "Underground Underdog", his debut LP featuring collaborations with A$AP Rocky.
Releasing even more mixtapes and albums in the following years, Pouya grew to become a staple favorite in the scene, known for his dark subject matters, along with relatable and undeniably real introspection. His notable hits include "Suicidal Thoughts In The Back Of The Cadillac," "Void," "Scrubs," and "Energy Pt. 1.". The man also collaborated with several other rappers including Ghostemane, Fat Nick, and Germ.
As the man celebrates his collaboration album "ALL BUT 6" with Fat Nick and KXLLSWXTCH, Pouya is set to embark on a series of shows throughout 2023.
Book your tickets now!