The Stage AE | Pittsburgh, Pennsylvania
A soulful Sunday evening awaits you this July 24 at Stage AE as the multi-Grammy award-winning artist PJ Morton brings his R&B and pop tunes to the famous Pittsburgh venue. Together with one of the world's most in-demand DJs, DJ Arie Spins, Morton will ignite the crowd with his soulful voice and enigmatic personality. Be swept away as you listen to his chart-topping hits, such as "Say So," "First Began," "Please Don't Walk Away," and "Ready," among many others. Grab your tickets now and prepare to experience PJ Morton's music live. Hit the "Get Tickets" button and expect his music to blow you away!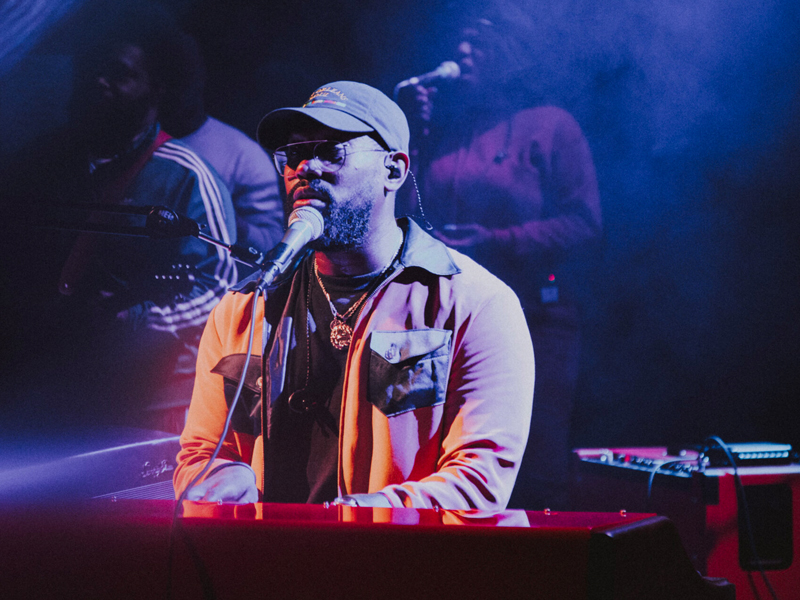 A call about an opening with Maroon 5 changed the life of PJ Morton. When he auditioned, he left the best impression on the group beginning his career as a touring member and then as a temporary replacement to Maroon 5 keyboardist Jesse Carmichael. In 2012, he officially became a member contributing his talent to the fourth studio album of Maroon 5, called "Overexposed," which has the memorable songs "Daylight" and "Payphone." He continues to work with Maroon 5 up to their newest album, "Jordi," released in 2021.
Aside from his role with Maroon 5, Morton is probably best known for winning four consecutive Grammy statuettes. First in 2019 for Best Traditional R&B Performance for the song "How Deep Is Your Love," Best R&B Song for "Say So" in 2020, Best Gospel Album for his album "Gospel According to PJ: From the Songbook of PJ Morton" and contributions for the Album Of The Year "We Are" by Jon Batiste.
This year, the multi-Grammy winner released his new album, "Watch the Sun," which is an instant favorite. "Watch the Sun brings a beautiful cadence with its summery atmospheric textures, whimsical melodies, and vibrant production, masking some of the blemishes, and particularly, some features don't bring an A-game, focusing more on tonal fit, which weaves some dull lyrics," declares The Weekly Coos.
To promote the new album, the "Watch the Sun Tour" is on its way to making this year's summer more meaningful. This six-month tour commenced in May and will continue until October. Coming to Stage AE in Pittsburg, Pennsylvania, on Sunday, July 24, do not miss this. Tickets are available. Click the "Get Tickets" button on this site to reserve yours now.