Stage AE | Pittsburgh, Pennsylvania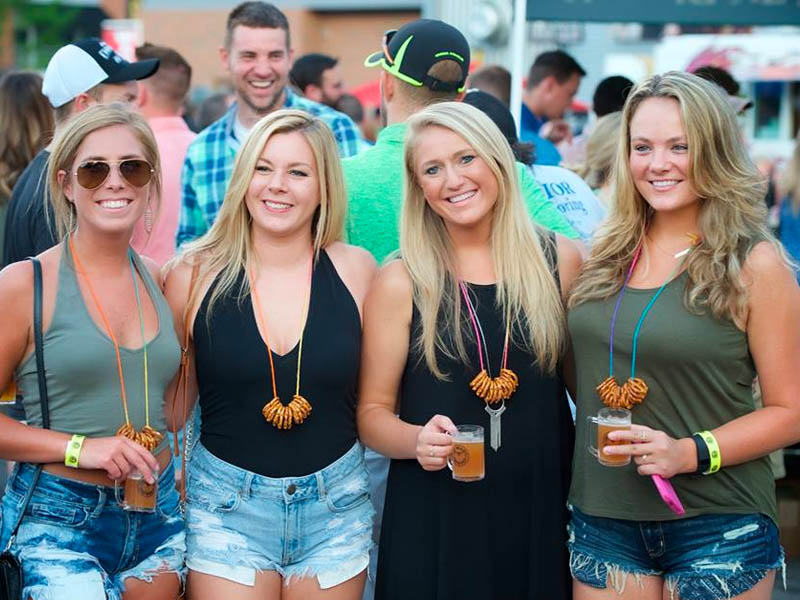 If you're interested in sampling over 100 beers in a single day, we're here to tell you that yes, it's possible! The Pittsburg Summer Beerfest is here, and it's set to host over 150 local and craft beers, breweries, and distilleries! Surely, you'll be crawling on the ground before you even finish taste-testing all these amazing beers in one day. But there's no rule against outlasting these sample quantities because you can drink all you want! On Saturday, 15th July 2023, the Pittsburgh Summer Beerfest is set to conquer Stage AE with countless vendors, sponsors, and showcases! After all, Pittsburgh has been named America's number 1 beer city! So take pride in it and celebrate this incredible exciting festival packed with happy spectators, music, art, activities, and whatnot! This highly-anticipated event is divided into early and late sessions. For guests keen on attending the late session, you can click on the Get Tickets link now!
There is no better way to celebrate a great Saturday than attending the highly-anticipated Pittsburgh Summer Beerfest! The annual tradition has undoubtedly grown into one of the most anticipated events of the season. There may be other beer festivals happening all around the city during the summer, but none are as massive and extensive such as this one! The Pittsburgh Summer Beerfest will showcase over 100 craft and local beers, as well as host some amazing wineries and distilleries. All these different brands and distributors will be handing sample quantities for spectators - these drinks may vary. Whether you like lagers, ales, or hybrids, you will most likely find it at this event! Aside from beers, the festival will also feature wines, spirits, sparkling wines, and many more.
The Pittsburgh Summer Beerfest will not be complete without a number of live bands and amazing performers. Stage AE has an indoor and outdoor amphitheater, and both facilities can accommodate a total live band production. Other types of vendors for t-shirts, merchandise, mugs, and food will also be present. Guests can join some of the event's fun activities, including drinking contests.
In a recent study, Pittsburg has been ranked number 1 in America's top beer cities. Originally known as the steel capital of the U.S.A, Pittsburgh is now also the number 1 beer drinker and beer maker. The study, done by the real estate review site Clever, made their analysis based on breweries per capita, the average price of beer, bars per capita, and the affordability of local and imported beers. The study also measured the city's "beer passion" based on Google trends. The study's final conclusion included the statement, "Pittsburgh also has a powerful passion for beer. The city scored a near-perfect 96 out of 100 in our Google Trends metric, which measures how often residents search the web for beer-related terms. That includes ranking No. 1 nationally for searches of "stout."
For 2023 alone, Pittsburgh will host six beer festivals spread across spring, summer, and fall. The city will have four beer festivals this summer, with Pittsburgh Summer Beerfest being the biggest. In recent events, the Pittsburgh Beerfest has featured an open sampling of over 200 brands of beers. In addition to samples, guests enjoy the gastronomical experience they get thanks to the countless number of food trucks. So if you find yourself stumbling out of the event at the end of the day, you can indeed say that you had a great time!
Hurry and score tickets to the Pittsburgh Summer Beefest Late session now!