Stage AE | Pittsburgh, Pennsylvania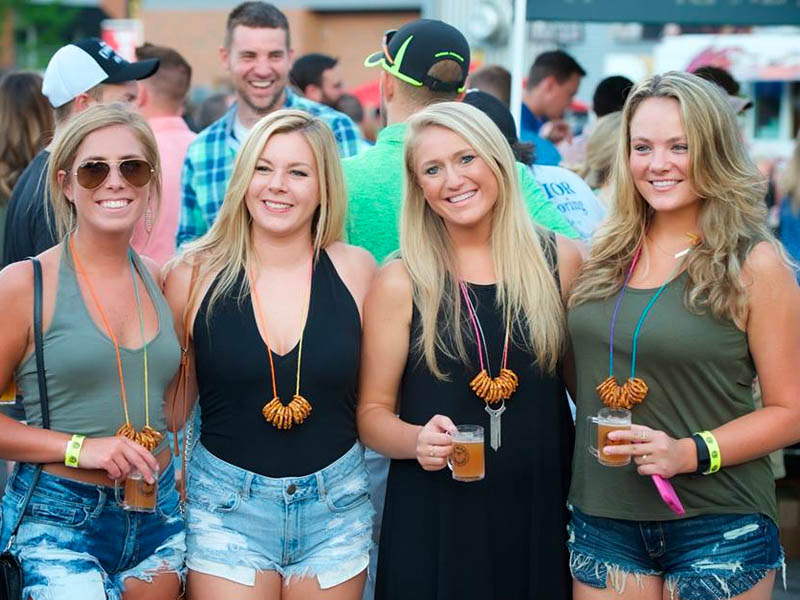 This summer, you can celebrate your love and passion for beer without any bombastic side-eye! You can drink as early as 12 pm, and people all around you will be doing the same! Sounds amazing? It's time to mark your calendars for the summer and take a trip to Pittsburgh, Pennsylvania because the city is no longer just famous for producing high-quality steels for America! With the recent influx of beer festivals happening during spring, summer, fall, and winter, Pittsburgh is well on its way to becoming the unofficial beer capital of the U.S.A.! Who wouldn't love the sensation of cold beer going down your throat on a hot summer day? This is why the Pittsburgh Summer Beerfest has become one of the most highly-anticipated events of the season! Sure, Pittsburgh has turned into a melting pot of beer-slinging events and celebrations of local breweries, but Pittsburgh Summer Beerfest has over 150 local craft beers, wineries, and distilleries! This highly-awaited beer festival happens on Saturday, 15th July 2023, and will take over Stage AE! If you want to celebrate and join the Pittsburg Summer Beerfest, hurry and score your tickets now!
It's official! Pittsburgh has been ranked as the number 1 city in the U.S. However, there are other claims that they are the number 1 beer city, such as Grand Rapids, Michigan, San Diego, California, Portland, Oregon, and more. Pittsburgh's status as the top beer producer and consumer is backed by extensive data analysis. In a recent study by a real estate review site Clever, Pittsburgh has topped several categories, including breweries per capita, average price of beer, affordability of domestic and imported beers, and bars per capita. The study says, "Pittsburgh also has a powerful passion for beer. The city scored a near-perfect 96 out of 100 in our Google Trends metric, which measures how often residents search the web for beer-related terms. That includes ranking No. 1 nationally for searches of "stout."
It's also obvious that the people of Pennsylvania love their beers, and you don't really need a study to say so. Every year, the city hosts numerous beer festivals. For 2023 alone, Pittsburgh will host five to six beer festivals, four of which are being held in the summer.
The Pittsburg Summer Beerfest is one of these exciting events coming up for the sunny season. On Saturday, 15th July 2023, the Pittsburg Summer Beerfest will host an early and late session. The exhibit will showcase over 100 brands of local and craft beers and displays from different breweries and distilleries. Yes, there will be samples. But with over 100 brands coming to this epic beer fest, you should expect that these sample quantities will totally outlast your ability to drink.
Besides delicious beers, the festival will also host a variety of other exciting booths, such as merchandise, clothing, great food, and art. The event will also have a line-up of great entertainment, such as live bands, group dances, drinking contests, and much more! Since it's held in the summer, the beer festival will be held at the iconic venue, Stage AE. The multipurpose entertainment complex can house up to 8,000 people in both its indoor and outdoor facilities. The venue has an indoor concert hall, an outdoor amphitheater, and a music hall. Stage AE is the perfect destination for a highly-interactive event like the Pittsburg Summer Beerfest. Surely, you will have the time of your life!
Hurry and secure your tickets now to catch the Pittsburg Summer Beerfest at Stage AE!