The Stage AE | Pittsburgh, Pennsylvania
EVENT CANCELLED. Please contact your ticket point of purchase to claim a refund on your tickets.
Get ready for some real chills this Halloween weekend, Nostalgia After Dark Presents Hocus Pocus, a 21+ Outdoor Movie Night at Stage AE on Friday, October 7th 2022. The 90s movie, that flopped in the box office, is now a huge cult classic. With ever-growing streaming views and rentals every single Halloween, now it's time to prepare for the newest update to the franchise, Hocus Pocus 2 is due out later this year. So, grab some tickets and come and scream at the frights, and probably cringe at 90s nostalgia too.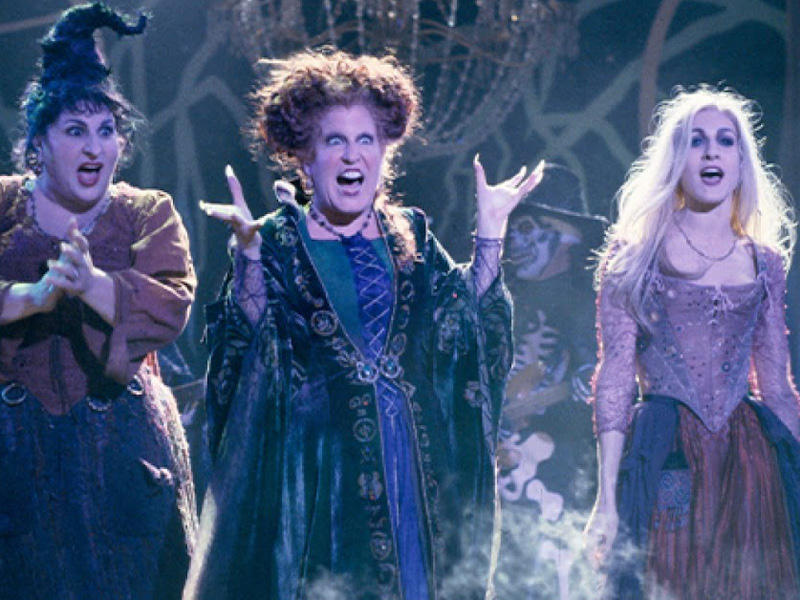 Directed by Kenny Ortega and written by Neil Cuthbert and Mick Garris, starring a villainous comedic trio of witches, Bette Midler, Sarah Jessica Parker, and Kathy Najimy. 300 years have passed since the Sanderson sisters were executed for practicing dark witchcraft. Returning to life thanks to a combination of a spell spoken before their demise and the accidental actions of Max, the new-kid-in-town, the sisters have but one night to secure their continuing existence…
Trivia; The role of Max Dennison was originally offered to Leonardo DiCaprio. But he turned it down to appear in, What's Eating Gilbert Grape. Sarah Jessica Parker, who plays one of the three witches who was executed during the Salem Witch Trials. While researching her family history for the show, Who Do You Think You Are? (2004), Parker was shocked to discover that her 10th great-grandmother, Esther Elwell, was arrested in Salem, MA in the late 1600s for committing "sundry acts of witchcraft" and choking a neighbor to death. Esther's case never went to court, she escaped with her life, and the accusation ended the Salem Witch Trials. Parker said, "It has changed everything about who I thought I was."
Hocus Pocus 2 will be available to stream exclusively on Disney+ starting September 30, 2022. The movie was confirmed to be in development in October 2019 with many of the original cast and crew members on board to begin filming in October 2021, and wrapped just three months later in early 2022, but due to early trial critical responses the ending and some scenes were re-shot in June 2022.