The Stage AE | Pittsburgh, Pennsylvania
Get ready as two monumental rock bands, Nothing More and Asking Alexandria join forces for a co-headlining 2022 tour. The bands are traversing across North America in a 25-city trek starting this spring. On Monday 23rd May 2022, Nothing More and Asking Alexandria will be stopping at Stage AE in Pittsburgh! Wait, there's more! The tour also features special guests Atreyu and Eva Under Fire! Asking Alexandria will be promoting their new album See What's On the Inside, released in 2021. Meanwhile, Nothing More will be performing select songs from their discography, including their Grammy-nominated release, Stories We Tell Ourselves. Get your tickets now to see two of the most celebrated rock bands dominate Stage AE!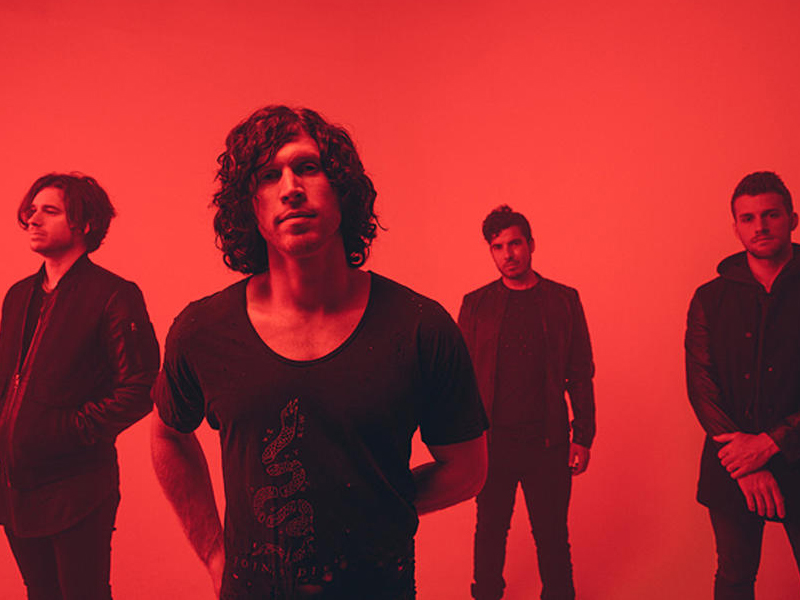 Nothing More released their first four albums independently during the early 2000s. However, things took a turn when their self-titled fourth album caught the attention of Eleven Seven Music record label. The album, Nothing More, became the band's breakthrough record, with the single "This Is the Time (Ballast)" reaching number one on the Mediabase Active Rock chart and number 2 on the Billboard Mainstream Rock chart. Meanwhile, singles "Mr. Mtv," "Here's to the Heartache," and "Jenny" all went to the top 15 of both charts. Eleven Seven Music signed Nothing More to a five-album contract, which prompted them to release their fifth album, Stories We Tell Ourselves. The lead single "Go to War" performed tremendously well in the rock charts. The band also earned three Grammy nominations under Best Rock Album, Best Rock Song, and Best Rock Performance.
British band Asking Alexandria has consistently broken genre barriers since their first album, Stand Up and Scream. Mixing post-hardcore, hard rock, electronica, heavy metal, the band's music has always been highly acclaimed by fans and critics. Having released seven studio albums since their inception into the music scene, the band has made a point to continually evolve in terms of music style and lyrics. For the band's latest album, See What's on the Inside, frontman Ben Bruce mentioned in an interview that they went back to basics during the songwriting process. "With this album, in particular, we definitely wanted to dig deep and get back in touch with our roots and pay homage to the bands that we grew up listening to."
Experience this once-in-a-lifetime rock show by scoring tickets to see Nothing More, Asking Alexandria, Atreyu, and Eva Under Fire light up Stage AE!