Stage AE | Pittsburgh, Pennsylvania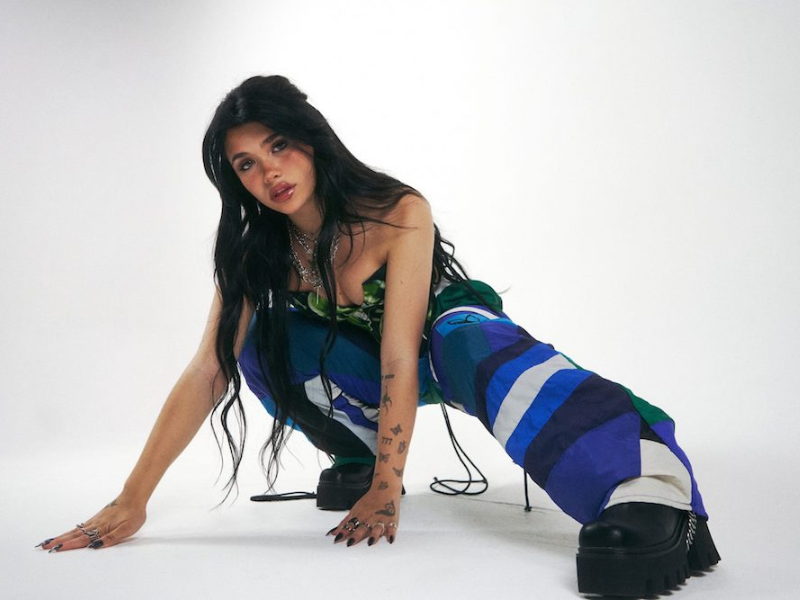 The TikTok star turned dazzling singer Nessa Barrett just released her EP "hell is a teenage girl." Alongside the EP release is the announcement that she's going on her biggest North American headlining tour! Fans of Nessa Barrett, we know you're beaming with excitement right now so stay tuned for all the details of the juicy news.
Nessa Barrett announced the first phase of her US tour, Church Club For The Lonely Tour, and guess what? She's making an appearance in Pittsburgh, Pennsylvania! She's going to embrace her emotions with her live music, giving a vulnerable performance for her fans. The show will be live at the Stage AE on Friday, the 27th of October, 2023 so get ready!
Tickets to Nessa Barrett in Stage AE, Pittsburgh, Pennsylvania are on sale right now! If you want to catch her live, you must secure your tickets while they last!
"surpriseeeeee i literally cannot believe i'm announcing the first phase of the church club for the lonely tour with special guest @mayawithadash <3" Nessa Barrett posted the announcement of her upcoming tour on Instagram. The Tiktok star turned popstar is one of the most sought out artists right now, and despite going through emotional struggles in her life, she proceeds with grace. She's a strong woman with incredible talent! Proven by the tens of millions of streams, hell is a teenage girl is indeed a success. The EP has garnered widespread critical praise too! American Songwriter proclaimed, "the song, album, and artist, as one, pushes you and pushes you with a bouncy, driving tune. So much so that you want more," and OnesToWatch hailed it as "the 20-year-old songstress's most emotional and personal release to date." Just recently, Nessa Barrett also graced the cover of KERRANG! magazine. Everyone can't seem to get enough of the popstar! Although everyone is aware that the Church Club for the Lonely tour will include songs from hell is a teenage girl, we're sure fans can't help but daydream about what non-HIATG tunes you'd love to see included on the lineup - to give the concert a slightly Nessa Barrett eras tour vibe. Well, there's only one way to find out what songs she will be playing at the concert… Come to the show! Nessa Barrett will perform live at the Stage AE on Friday, the 27th of October, 2023 - you better be ready for this! Get ready to jam along to all of Nessa Barrett's newest hits, and possibly some of her older tracks. As much as we'd wish she plays her entire discography, it might be a dream! Nevertheless, coming to the show is one of the best decisions you'll ever make. Catch Nessa Barrett live in Pittsburgh, Pennsylvania! Tickets are on sale right now, and they're selling fast. We recommend you secure yours right now before it's too late and they sell out! Click "GET TICKETS" right now to save your seats at the show.