The Stage AE | Pittsburgh, Pennsylvania
Psychedelic kings of jam rock, My Morning Jacket will be heading to Stage AE on Thursday 4th June on a huge world tour commemorating the release of their hot new album The Waterfall. MMJ will be joined in their impassioned and captivating show by special guests and "lo-fi Carolina funk" band Floating Action. Don't miss this night of quality, exuberant music!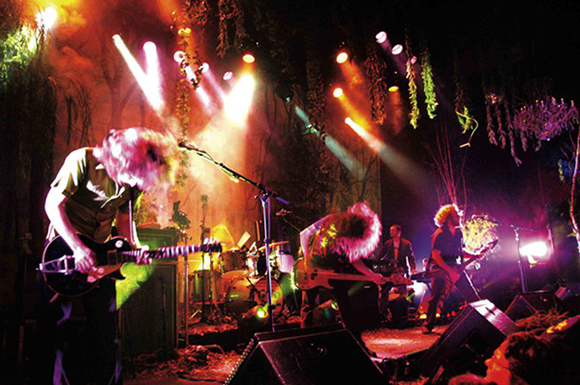 Led by founder, front man and vocalist/guitarist Jim James, My Morning Jacket came to being in 1998 in Kentucky on a foundation of reverb swathed, heavy country rock. Their 1999 debut album found modest success in the US, but was greeted with a huge following overseas, particularly in the Netherlands. 2003 marked the band's third studio album and major label debut, as well as a change in sound and notable critical success stateside. After a change of lineup in 2004, the band continued to tour extensively and their 2005 album Z found the band straying away from their signature reverb and embracing a more experimental, reggae influenced direction. Their appearance at 2008's Bonaroo Festival lasted almost four hours, featuring guest appearances by Kirk Hammett of Metallica, comedian Zach Galifianakis and the Nashville-Louisville horns. Now, 2015 sees the release of the band's seventh studio album The Waterfall.