The Stage AE | Pittsburgh, Pennsylvania
Mitski comes to Stage AE on Tuesday 29th March 2022 for her much-awaited North American 2022 tour. The Indie Rocker had taken a break from live performances and social media as she wanted some time for herself. She had not made any major appearances up until the release of her latest single. After the release of her new single, 'Working for the Knife,' some fans believe it hints at a new album. This event at Stage AE is part of her North American 2022 tour, that begins in January 2022. If you're a mitski fan awaiting her return, do not waste another second and grab your tickets right now!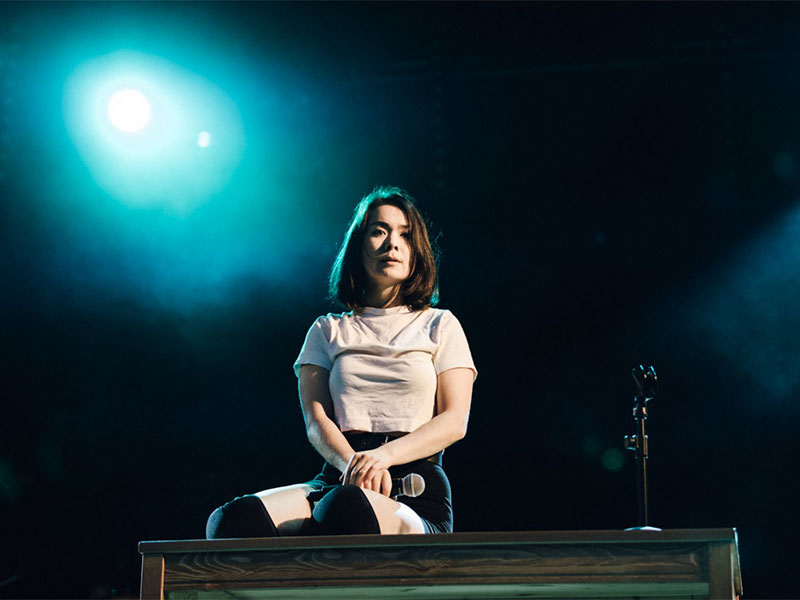 'Working for the Knife' has been Mitski's first material release since her 2018 album, 'Be the Cowboy'. 'Be the Cowboy' reached #52 on Billboard 200. However, she did make some contributions to 'This Where we Fall', a graphic novel released in 2021 and a single collaboration of 'Susie Save Your Love' with Allie X. In 2019, Mitski told her fans in a tweet that she was taking an indefinite break as he had not been able to settle down in the past 5 years, owing to constant tours.
The announcement made some fans think as if she was retiring, but she was only taking a break. This tour makes it even a more special occasion because of the anticipation and excitement of her fans. Similarly, with rumors of an upcoming album and further releases, this is a must-attend show for all her fans. Ticket demand is already on the rise, so make sure you purchase yours ASAP!