Stage AE | Pittsburgh, Pennsylvania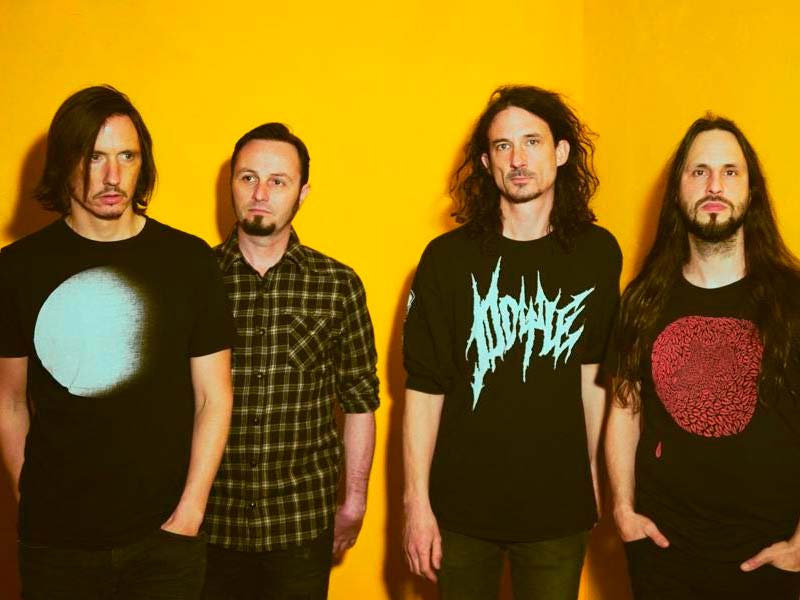 This summer, you can enjoy an epic heavy metal showdown featuring highly-acclaimed acts Mastodon and Gojira! These two monumental bands are joining forces for a co-headlining outing titled Mega Monster Tour, and they are making a much-awaited stop in Pittsburgh, Pennsylvania! Fans can expect an array of new songs when they light up Stage AE on Friday, 11th August 2023! Mastodon and Gojira are promoting their latest release, Hushed & Grim and Fortitude, but you can also anticipate the bands to perform their biggest hits from previous releases! Get your tickets now and prepare for the hair-spinning and neck-breaking concert at Stage AE!
Mastodon is a Grammy-Award-winning quartet from Atlanta, Georgia. The band emerged in 2000 at the height of the New Wave of American metal. They set themselves apart from the plethora of nu-metal bands emerging in the era by fusing heavy metal with progressive, groove, and psychedelic tendencies. This unique musical style was evident in their debut release, Remission. By their third album, the band finally made a breakthrough and entered the Billboard 200 chart at number 32. Blood Mountain, featuring singles "Crystal Skull" and "Colony of Birchmen," became the band's highest-selling effort to date. In 2021, they released their latest effort, Hushed & Grim. The album follows the release of their 2017 album Emperor of Sand, which spawned the Grammy Award-winning track "Sultan's Curse."
French heavy metal powerhouse Gojira also infuses progressive tendencies into their music. However, the band leans more toward death metal compared to Mastodon's psychedelic style. Gojira is regarded as one of France's biggest rock and metal exports. In recent years, they had been one of the few French contemporary acts to earn Grammy nominations. Their latest album, Fortitude, was released in 2021 and peaked at number 2 on the French chart and number 12 on the U.S. Billboard 200. Moreover, the highly-acclaimed record topped Billboard's Hard Rock and Top Rock Albu,s and U.K. Rock and Metal Albums charts. The record, which spawned the Grammy-nominated hit "Amazonia," is recorded to be Gojira's highest-selling effort to date.
Secure your passes now to this incredible tandem featuring Mastodon and Gojira at Stage AE on Friday, 11th August 2023! Tickets are now available!