The Stage AE | Pittsburgh, Pennsylvania
Maren Morris will take you beyond the glory of your church — or My Church — this Friday night, July 15th, as she takes on Stage AE with a bang. The country music star will make a stop at Pennsylvania's famed venue as part of her Humble Quest Tour. Her tour will highlight her new album "Humble Quest," which includes singles such as "Circles Around This Town" and "Background Music." Well, you never had to literally go circling around town just to experience great music this summer. Maren has run circles around all the other artists all these years with her superb voice and talent, which notably has a natural home beyond country music. Thus, we can expect nothing but the best country performances from one of the country's gems. So what are you waiting for? The "Get Tickets" button is waiting for you! Grab your tickets now!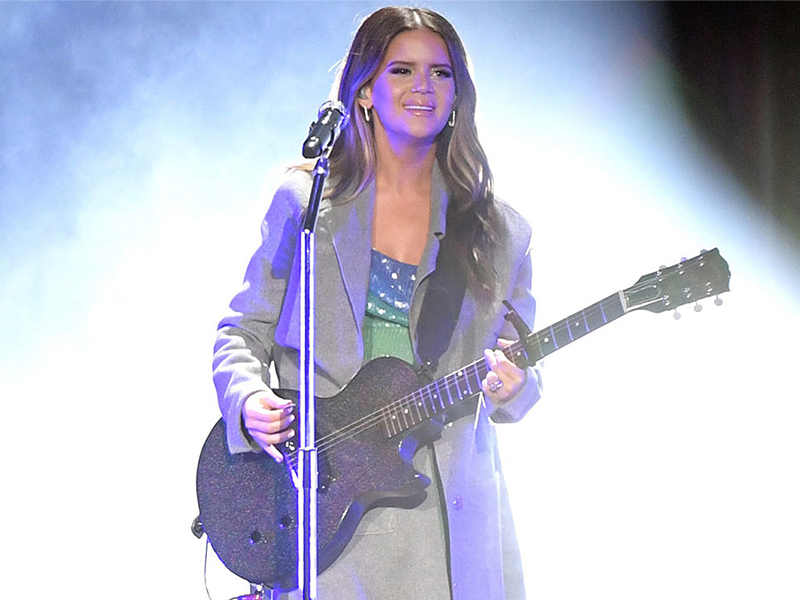 Maren Morris' road to stardom can definitely pass for a good Lifetime mini-series. The country star had many ups and downs in her way to becoming one of country music's gems that we know today. Although people might say that she burst into stardom with her catchy song, "My Church," the truth is she went through all difficulties just to get to where she is now. She even moved from Texas to Nashville to chase her country music dreams and went through the grueling audition process for multiple shows, including American Idol, The Voice, and America's Got Talent, only to get rejected by all of them.
Her breakthrough success came with the album "Hero." 2016's "My Church" became Morris's first major hit single, made charts for the US and Canada, and earned her Best Country Solo Performance at the 60th Annual Grammy Awards. Her album is critically-acclaimed and was dubbed by the New York Times as "both utterly of its moment and also savvy enough to indicate how the future might sound." Truly promising, the album's other singles also made it big in the music scene.
"80's Mercedes", "I Could Use a Love Song," and "Rich" all reached the Billboard country charts between 2016 and 2018. Thus. Maren Morris proved that she is beyond a one-hit-wonder.
Indeed she is more than a one-hit-wonder, and the numerous awards she got — and continually getting — prove that she is here to stay. This country hitmaker has been nominated and won awards from The Academy of Country Music Awards, American Music Awards, APRA Music Awards, Billboard Awards, CMT Awards, and many more.
And now, she is set to release another promising album titled "Humble Quest." The songs "Circles Around This Town" and "Background Music" prove that this album is going to be one of her best. Moreover, the album is also her tour's name this 2022 — and by the looks of it, it's going to be a promising one. So make sure to grab your tickets for her Stage AE stop at Pittsburgh. See you there!