Stage AE | Pittsburgh, Pennsylvania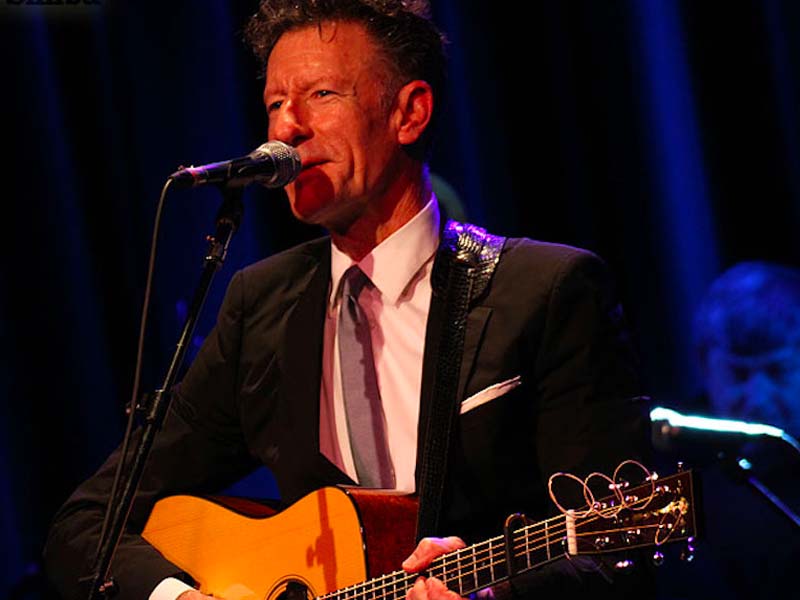 This summer, country music fans in Pennsylvania can look forward to an excellent season because Stage AE will be hosting a phenomenal show by one of America's greatest songwriters! Highly-acclaimed singer-songwriter and record producer Lyle Lovett is bringing His Large Band across North America and traveling to over 40 cities! On Thursday, 27th July 2023, the four-time Grammy Award-winning artist is set to light up Stage AE in Pittsburgh! This much-awaited show is guaranteed to deliver Lovett's electrifying setlist packed with incredible hits like "Stand By Your Man," "If I Had a Boat," "Cowboy Man," and many more! Last year, Lovett completed a series of shows with an acoustic group. The scaled-down version of his usual large band provided fans with a new approach to his jazz-infused country music staples. This 2023, Lovett brings back His Big Band and is ready to conquer the nation with His Large Band! Hurry and score tickets now before they sell out!
Texas-born singer-songwriter and record producer Lyle Lovett is regarded as one of the most prolific country music artists of modern music. His career spans four decades, and he has produced 11 studio albums, six of which are certified gold in the U.S. He has sold approximately five million albums in the U.S. This 2023, his schedule is fully-packed with solo shows and highly-anticipated concerts with His Large Band. Lovett is also promoting his latest effort, 12th of June, released last May through Verve Records.
The album follows Lovett's series of chart-performing studio albums, including the 2012 effort Release Me, which peaked at number 9 on Billboard's Top Country Albums. In the previous decade, Lovett conquered the Country chart with three exceptional releases. In 2007, he dropped a groundbreaking jazz-infused album, It's Not Big It's Large. The record peaked at number 2 on the Country Chart and number 18 on the Billboard 200. The effort highly contrasts its predecessor, My Baby Don't Tolerate, which leaned more on Lovett's countryside. The 2003 album's title track and follow-up single, "In My Own Mind," received two Grammy nominations for Best Male Country Performance.
Lovett's consistency has made him a highly relevant artist throughout the decades. Early in his career, he dominated the airwaves with timeless hits, such as "Cowboy Man," "Five Back My Heart," "She's No Lady," "Stand By Your Man," and more. All singles released during the '80s were charted on the Hot Country Songs chart.
Lovett started the '90s with a bang after winning the Grammy Award for Best Male Country Vocal Performance for his 1989 album, Lyle Lovett and His Large Band. He then released three highly-acclaimed efforts, including the gold-certified gem, The Road to Ensenada. The 1996 album contained all original songs and is his second highest-performing album on the Country chart. Moreover, the Road to Ensadana spawned one of Lovett's most iconic singles, "That's Right You're Not From Texas." If Lovett were to have a career-high, it would probably be in the '90s. Within the decade, he received ten Grammy nominations and won three Grammy Awards. In 1995, Lovett won Best Pop Collaboration for "Funny How Time Slips Away" with Al Green, "Blues for Dixie" with Asleep at the Wheel," and Best Country Album for Road to Ensenada.
Catch Lyle Lovett and His Large Band conquer the Stage AE by securing your tickets now!