The Stage AE | Pittsburgh, Pennsylvania
Isn't it refreshing to hear lively and breezy pop melodies? Isn't it cool to discover lush melodies with ultra-catchy hooks? Isn't it divine to find a song that speaks the language of your emotions? Isn't this all about Lovelytheband? Yes, it is! The Cali-alt pop band Lovelytheband is coming out to spread good vibes to their fans who have long waited for their nationwide tour covering 28 cities across the U.S. Ironically, they dubbed it as the 'finding it hard to smile tour.' Contrary, this tour will surely bring miles and miles of smiles across the nation. Now prepare to flash your biggest grins because Lovelytheband has confirmed their live concert date at the Stage AE on Thursday 20th June 2019. Isn't that lovely?! Go, get your tickets now!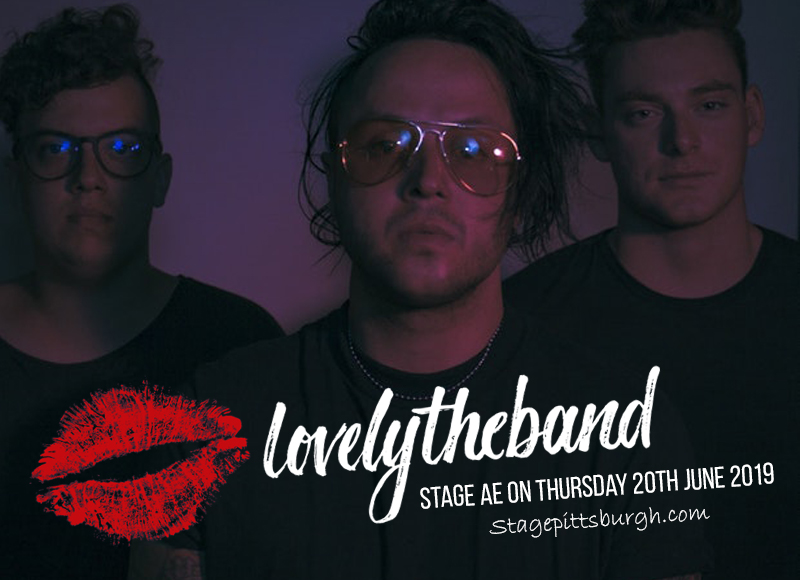 Who would have thought that a usual bar-hopping night out around Los Angeles could be a serendipitous meeting of future bandmates? After that fateful meeting, they hooked-up on Instagram. which led to the formation of Lovelytheband comprised of vocalist Mitchy Collins and features guitarist Jordan Greenwald and drummer Sam Price. In less than a year, they were releasing music and began spending time on the road for gigs. Bound by their common love for music, their newfound friendship, and still trying to process their popularity surge, they had themselves tattooed with the word "one", to represent their resolve to go through all this as one.
In 2017, they released their first EP "Everything I Could Never Say". The breakout single "Broken" peaked at number 1 on the Billboard Alternative Songs chart for a whopping nine weeks. The same song also managed to position at number 29 on the Billboard Hot 100 chart as well. Soon afterward, their next single "These Are My Friends," reached No. 13 on the Alternative Songs chart. Lovelytheband has now released their first full-length album, "Finding It Hard to Smile", and is currently on the road for their headlining tour in support of this album.