Stage AE | Pittsburgh, Pennsylvania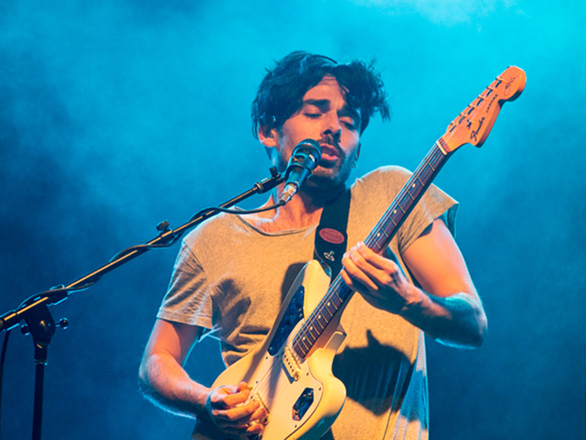 Get ready for an electric evening as indie-rock sensations, Local Natives, descend on Stage AE on August 26th, 2023. Born in Los Angeles, this unique band continues to charm global audiences with their harmonious tunes and touching lyrics that resonate with the heart and mind. Their music, which includes the evocative Sun Hands and Wide Eyes, skillfully melds personal and universal themes, resonating deeply with fans. As they perform in the open-air setting of Stage AE, against Pittsburgh's captivating skyline, the crowd is in for an experience that combines euphoria and deep emotion. Local Natives have made significant contributions to contemporary rock, finding substantial critical acclaim for their debut album Gorilla Manor, and consistently capturing hearts with their subsequent releases. Simply put, Local Natives play music that just makes you feel good. Join us to witness their artistry live and immerse yourself in an unforgettable night of music.
Prepare to be engrossed in a uniquely captivating night as indie-rock trailblazers, Local Natives, light up the Stage AE on Saturday, August 26th, 2023. Originating from the effervescent heart of Los Angeles, this exceptional quintet has enchanted audiences worldwide with their harmonious melodies and deeply impactful lyrics that speak to the soul in ways that other bands of their genre rarely do.
The bond between Taylor Rice, Kelcey Ayer, Ryan Hahn, Matt Frazier, and Nik Ewing, nurtured amidst the academic environs of Orange County's Tesoro High School, has yielded an exceptional harmony, creating a unique fusion of melodies. Blending their unique musical gifts, they've hatched a sound that is distinctively their own, filled with a vitality that is at once riveting and inspiring. Their musical portfolio, featuring soul-stirring numbers like "Sun Hands" and "Wide Eyes," skillfully portrays an array of human sentiments, weaving together intimate experiences and universal themes.
Stage AE, nestled under Pittsburgh's awe-inspiring skyline, sets the perfect stage for Local Natives' magnetic performance. Lose yourself in the concert experience of a lifetime, where waves of sheer delight roll through you under the starlit Pittsburgh sky.
Local Natives have left an indelible imprint on the contemporary rock canvas. Their debut album, 'Gorilla Manor,' swept accolades, earning praises from music stalwarts like Billboard and Rolling Stone for its fresh and innovative approach. Successive albums only strengthened their footing in the music world, highlighting their knack for creating tunes that touch listeners from diverse backgrounds. Their unwavering commitment to their craft and inherent talent have won them a dedicated and passionate fanbase.
This event offers a unique opportunity to experience Local Natives' mesmerizing magic live. Secure your tickets now for an evening spilling over with exceptional music and deeply touching performances. Mark your calendar for Saturday, August 26th, 2023, and join us at Stage AE for a transcendent musical odyssey that promises to spark your senses and leave you enraptured. Prepare to lose yourself in the astonishing talent and artistic mastery of Local Natives as they conjure a night of music that will echo forever in your memory.