The Stage AE | Pittsburgh, Pennsylvania
Skip the baby steps; this Lil Baby's career is moving in leaps and bounds. Rap and hip-hop breakout star of 2018 has definitely picked up the pace and is now on the move with a pegged 25 city touring schedule in support of his new album. Brace yourselves because he's going to rock your cribs as he pulls-over to this side of town and hit center stage of the Stage AE on Friday 5th April 2019. At the moment Lil Baby got the word out, fans have been sending out reacts and sharing away. The click button to 'buy tickets' has been really busy as fans started booking tickets and securing their seats. Don't wait 'til the last minute or cry like a baby when tickets run out. Better be safe than sorry…buy your tickets now!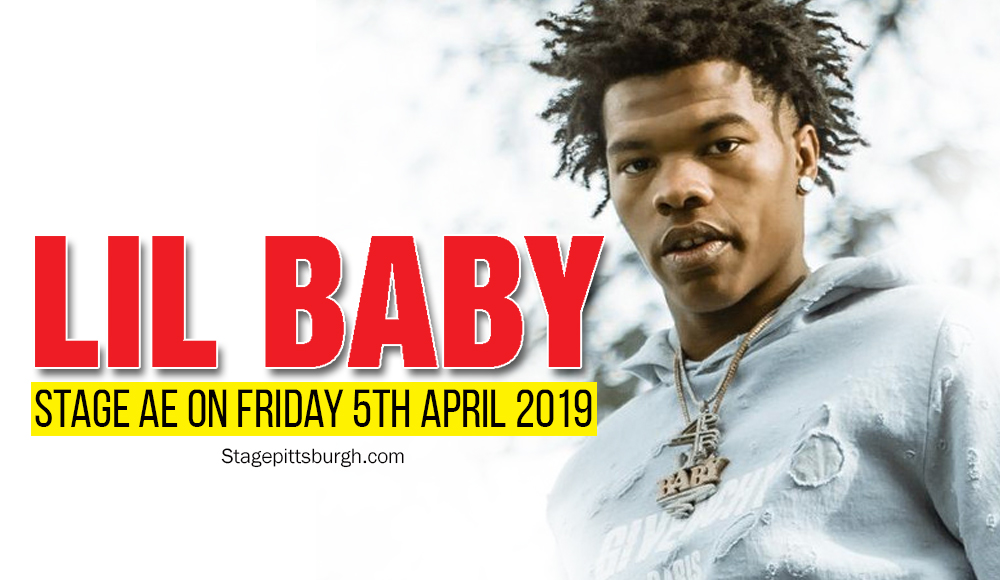 Lil Baby's "New Generation Tour" is an affirmation that this breakout star has moved with giant strides and is now one of the rap and hip-hop's brightest luminaries. True to its title, this tour features the new breed of hip hop artists — City Girls and burgeoning West Coast rapper Blueface, plus Jordan Hollywood, Marlo, Rylo Rodriguez, and 42 Dugg.
This ain't babytalk. Lil Baby is mean beats and rhymes machine with a touch of soul and emo. He has a relentless drive to create and produce music that he was able to release four EPs in 2017 alone. The following year, he was doing collabs with rap master Drake, and release his debut album "Harder Than Ever". He has tasted success from the underground to the mainstream. His signature single "Drip Too Hard" with Gunna has reached number 4 on the Billboard Hot 100 chart, and also garnered 100 million plays on streaming services. Soon afterward, the single "Yes Indeed," written in collaboration with Drake, has solidified his staying power in both streaming and chart listings.
Lil Baby's incredible songs and irrepressible showmanship is a must-see. This show is gonna be lit!