The Stage AE | Pittsburgh, Pennsylvania
Are you ready to immerse yourself in a sea of a crowd while being caught up in the moment listening to the dreamy pop-rock music of the Billboard chart-topping LANY? A special Tuesday night is definitely made for you as you don't want to spend it Dancing in the Kitchen, but be in the band's concert at Pittsburgh's Stage AE this August 23. Back for a North American tour dubbed the "Summer Forever Tour," LANY will surely entertain the audience with their signature hits, such as "13", "Good Girls," "ILYSB," and "You!" The duo is also expected to feature songs from their recent album "gg bb xx." So if seeing LANY live is one of the unticked boxes on your bucket list, be sure to grab tickets for their tickets to put that dream into reality. Click on the "Get Tickets" button now!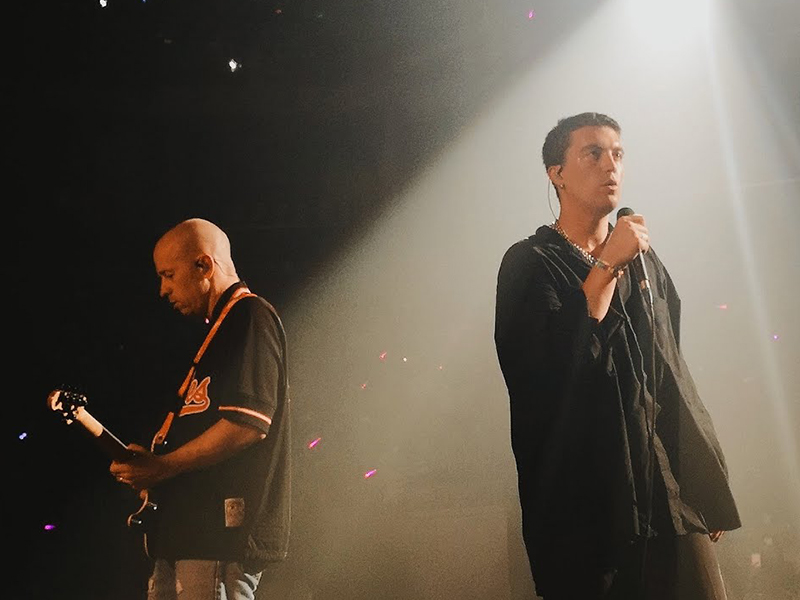 2022 is shaping up to be a busy year for the indie poprock duo LANY as new tour dates are added to the North American leg of their "Summer Forever Tour." With over 40 venues scheduled so far, the duo looks ahead to performances in major venues in the country, including Pittsburgh's Stage AE this August 23.
The duo's announcement excites the fans of the Los Angeles-based pop-rock band, who has been trailblazing the concert scene since their conception in 2014. Even with their third member Les Priest recently leaving the band to focus on writing and producing, the band continues to thrive. Their two most recent albums crafted during the pandemic still offer their signature sounds while bringing a new fresh sound to their loyal fans.
In their 2022 string of shows, the duo will be joined by the Texas group Surfaces. The newcomer duo, consisting of Forrest Frank and Colin Padalecki, will open for LANY's shows by performing tracks that blend jazz, soul, pop, hip hop, reggae, and calypso.
The inclusion of this promising duo to LANY's Pittsburgh stop adds to the excitement of the show. Watch them liven up the crowd before LANY takes center stage and makes everything hotter this summer with their Summer Forever Tour setlist. Book your tickets now!