The Stage AE | Pittsburgh, Pennsylvania
Lady A have announced their long-awaited return to the road with the upcoming Lady A: What A Song Can Do Tour, coming to you at Stage AE on Sunday, September 5th 2021 with very special guests, Tenille Arts, Niko Moon and Carly Pearce. This comes after their danceable throwback anthem and current climbing single, Like A Lady, which is an empowered sneak peek into their upcoming eighth studio album. Grab your tickets now to this vocal trio that have absolutely slammed the Country Music scene ever since their debut album, Lady Antebellum, playing a unique blend that mingles classic country, 1960s R&B soulfulness and the heart-on-the-sleeve openness of 1970s singer-songwriters.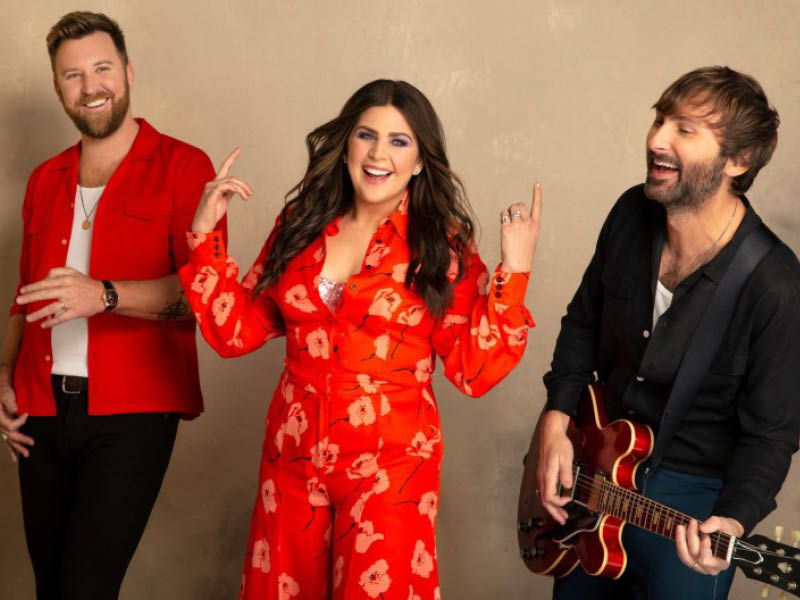 "This tour is really going to be about letting our fans know how much they mean to us and what music has done for all of us over the last year…which is the essence of the tour name. We started writing a song called 'What A Song Can Do' and it turned into a love-letter to our fans," Charles Kelley said. "We are gonna soak up these moments on stage more than we ever have before. It's gonna be hard to wipe the smiles off our faces, and I'm sure the tears off of Hillary's. We were lucky enough to still release new music this past year, but there are songs like 'Champagne Night' and 'What If I Never Get Over You' that we haven't been able to play live much, so we know those will make for some really special moments."
Lady A, formerly known as Lady Antebellum, is an American country music group formed in Nashville, Tennessee, the group is composed of lead singer, Hillary Scott, guitarist and singer, Charles Kelley, and guitarist, pianist, mandolin player and backing singer, Dave Haywood. The band has released seven albums, Lady Antebellum, Need You Now, Own the Night, Golden, 747, Heart Break, a Christmas album titled, On This Winter's Night, and Ocean, producing sixteen singles on the Hot Country Songs and Country Airplay charts, of which nine have reached number one. Their longest-lasting number one single is, Need You Now, which spent five weeks at that position!
A portion of the ticket sales will go towards LadyAID, the group's philanthropic fund which supports initiatives around the world ranging from helping vulnerable children, societal and cultural issues, as well as natural disaster aid and recovery.