The Stage AE | Pittsburgh, Pennsylvania
Khruangbin comes to Stage AE on Saturday 12th March 2022 as part of their 2022 tour run to see them visiting Boston, Philadelphia, Washington D.C, and Nashville. The band will also make its debut at London's Alexandra Palace in April of 2022. Saxophonist Nubya Garcia will support the Houston trio. Known for their fluid soundtracks, Khruangbin combines surf-rock with Middle Eastern Soul to create some brilliant tunes. Fans are eager and excited about their return to live performances, and hence, ticket demand is on the rise. Make sure you grab yours right now before they run out.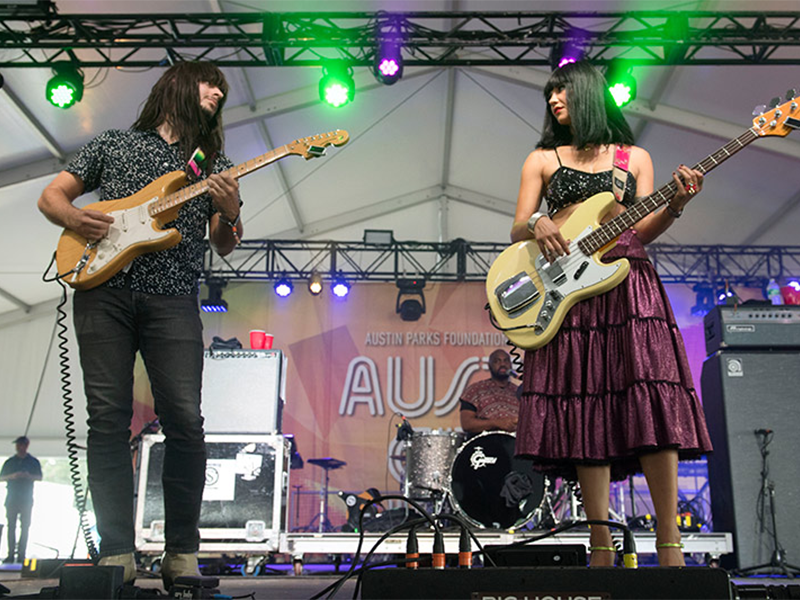 The band comprises Laura Lee, Mark Speer, and Donald Ray and is widely known for blending different music types. Classical works often influence their music. Their debut album, The Universe Smiles Upon You in influenced from 1960's Thai music, whereas their second album, Con Todo el Mundo draws from Spain and the Middle East. The three band members also host a radio show on NTS Radio, and Facebook Live called AirKhruang.
The group has remained on tour for the past four years before the pandemic. They have amassed a massive following since they arrived at the music scene, and their concerts are a sight to behold. They have 3.9m monthly listeners on Spotify and have Jay-z as a fan of the band. Despite their widespread demand and countless sell-out performances, guitarist Speer believes that whenever they are performing anywhere, it seems that they have just landed on earth. It's their unusualness and a bit of peculiarity that perhaps make their performances so special and lively. If you want to be a part of the Khruangbin experience, make sure you buy your tickets right now before they sell out immediately!