Stage AE | Pittsburgh, Pennsylvania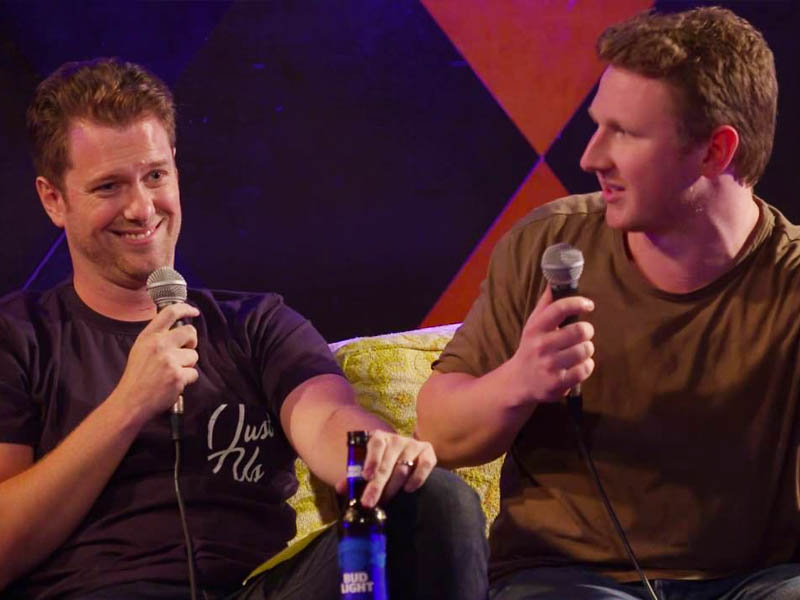 Longtime podcast show KFC Radio is finally hitting the road and gathering all its listeners in venues, a city at a time! Kicking off in October, the tour will send barstool hosts Kevin Clancy a.k.a. KFC, and sportscaster John Feitelberg across several major cities, including a long-awaited stop in Pittsburgh, Pennsylvania! We all know that Pennsylvanians love some barstool discussions, and KFC Radio Live is just the right event to entertain you and your friends! On Friday, 20th October 2023, KFC Radio will conquer Stage AE with interesting discussions, embarrassing personal stories, hypothetical topics and questions, and more! The show's hosts, KFC and Feitelberg, have consistently enlightened, entertained, and kept listeners tuned in with their conversations, however odd or bizarre they may be! So expect to catch some new topics this fall by securing tickets to KFC Radio Live! Tickets to KFC Radio at Stage AE are now available through the Get Tickets link!
Whether you've listened to this sensational podcast in the past, are an avid longtime lister, or are a new follower, you have to see KFC Radio live at least once in your life. It has been ten years since KFC Radio aired its episode, but the show remains one of the top barstool podcasts across the U.S. The show has officially aired over 780 episodes since its premiere and has consistently put out new episodes every Monday, Tuesday, and Thursday.
KFC Radio's format mimics that of a quintessential bar conversation. Co-hosts Kevin Clancy (KFC) and John Feitelberg use their expertise as radio hosts and sports broadcasters to keep the conversations going on the highly-acclaimed podcast. The discussions vary from sports to current news, bizarre conversations, and personal stories. Basically, KFC Radio can talk about anything and everything under the sun. And the real treat here is that they regularly bring in guests to join in on the discussions.
Some of KFC Radio's most engaging recent episodes include the topic on Billionaires Getting Trapped in Submarine with actor Nimesh Patel; The Royal Family and OJ Simpson Are Out of Ideas featuring Camille Kostek; and Jim Gaffigan spilling the details on hitting the road with Jerry Seinfeld. It's no mystery that both KFC and Feitelberg never run out of ideas because the show has garnered a large following among casual listeners, podcast enthusiasts, and more. It's dubbed the "original barstool podcast," and it paved the way for many podcasts with the same format to launch after KFC Radio took off.
This fall, KFC Radio will come to Pennsylvania's most iconic entertainment venue, Stage AE. The multi-purpose complex, situated along the North Shore district in Pittsburgh, is hailed for its state-of-the-art acoustic system and lighting design. The venue also features an innovative stage that can be reversed, perfect for large-scale productions like Broadway shows and concerts. Complete with a music hall, an outdoor amphitheater, and a club, Stage AE provides attendees with top-tier facilities for the best entertainment experience.
Catch KFC Radio at Stage AE on Friday, 20th October 2023, by buying your tickets now through the Get Tickets link!