The Stage AE | Pittsburgh, Pennsylvania
With Kevin Gates, what you see…or rather, what you hear is what you get. No hype, no-frills, just his music showcasing his profound yet truly relatable music artistry. Hence a tour dubbed as "I'M HIM" definitely fits him to a T! With over5 billion streams firmly tucked under his belt and a solid fan base, this tour is expected to rake in a massive demand for tickets. Now is not the time to wait 'til the last minute. Make the wise move to book your tickets now!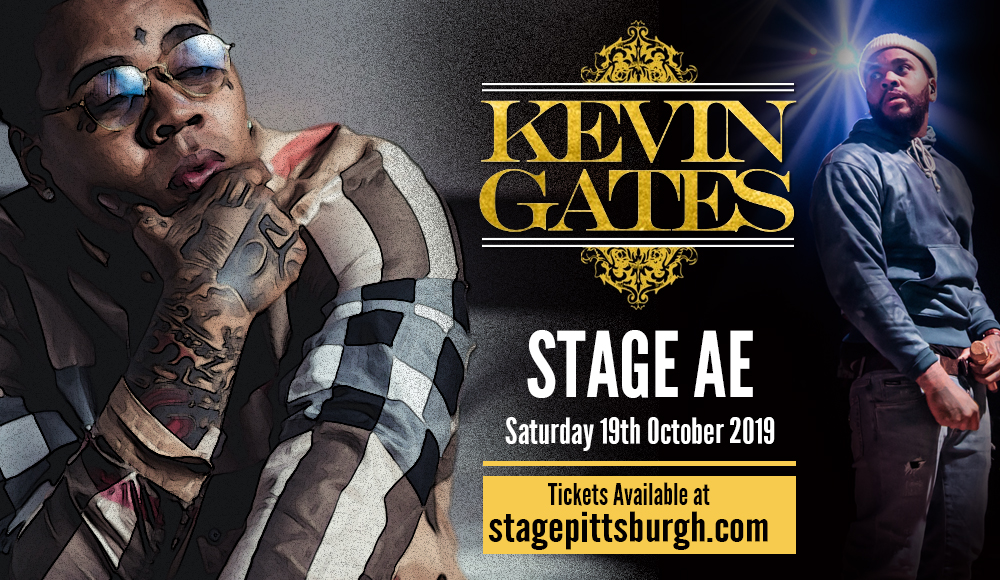 In the world of hip-hop, some are old school, others, new school. But for a hip-hop artist like Kevin Gates, his artistry was deeply impacted by the school of hard knocks. Kevin Gates is known for his"confessional anthems" and autobiographical lyrics that often speak about poverty, depression, and prison time. Indeed, the man has been through hell and high water; but with music, he has kept his head way above water. He is actually riding high on the waves of success.
Following a brush with the law and spending time, Gates churned out five mixtapes when he got out, raking in more than a million YouTube.com views for videos "Love You" and "Satellites" and even a growing fan base to boot.
His 2013 release — The Luca Brasi Story, was dubbed by Rolling Stone as "One of the 20 Best Hip Hop Albums of 2013". Gates' 2016 release, ISLAH has cemented his feet on the pavement of superstars. It includes a pair of smashes, with the single "Really Really" hitting 3x platinum, along with the 4x platinum, top 20 blockbuster, "2 Phones," the latter of which ascended to #17 on Billboard's overall "Hot 100". Gates also lorded over the realm of videos as the New York Times ranked him at #5 as one of the most-watched artists on YouTube in the US between January 2016 and April 2017. "Really Really" has garnered more than 222 million views, and still counting, while "2 Phones" has earned a remarkable 271 million views on YouTube alone.
Make sure you're in before they close the gates. Scoring tickets at the soonest time possible is the key. What are you waiting for? Book your tickets right here, right now!