The Stage AE | Pittsburgh, Pennsylvania
Stage AE will become a haven of funk and electronic pop music this September 12, as the groundbreaking duo of Josh Lloyd-Watson and Tom McFarland, collectively known as Jungle, will be bringing their funk-indebted acts to Pittsburgh. Together with the jazz and indie rock musician Paul Cherry, Jungle will be performing tracks from their latest album, as well as their career-defining tunes, including "Platoon," "The Heat," "Busy Earnin'," and many others. This collaboration between the two artists is one of the highly-anticipated events this fall, and like you, we are more than excited to take part in this concert. Get your tickets as early as today and prepare to party and dance along with Jungle and Paul Cherry. See you there!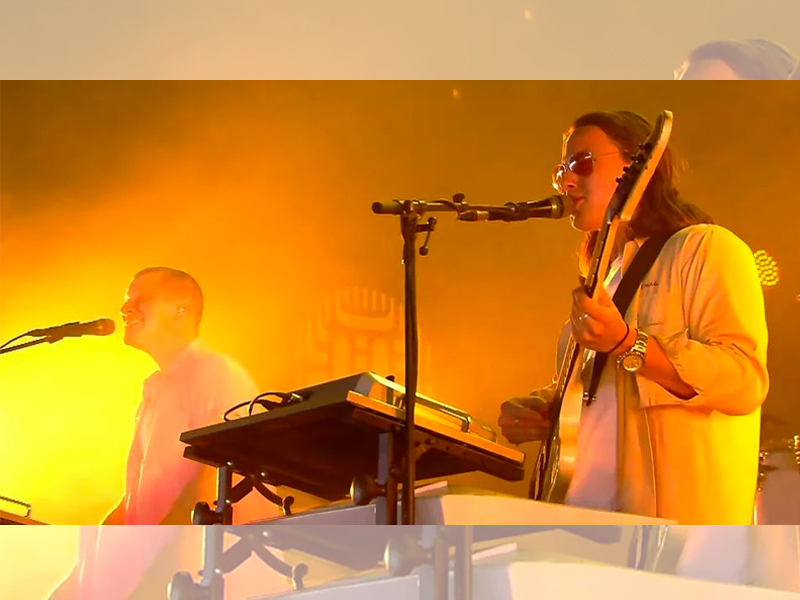 The electronic music band Jungle was created by childhood friends Josh Lloyd-Watson and Tom McFarland in 2013. Even before releasing albums, the band has gained traction for their EP, "The Heat," which earned them a nomination for the Sound of 2014 prize by BBC. Their debut album "Jungle" came out in 2014 to a mostly positive reception. Four years later, they released the album "For Ever" with "generally favorable" reviews. Many of the songs from their first two albums are featured in different media. "Busy Earnin'" was featured in video games and TV shows, "Heavy, California" was the opening song for the 2018 Apple September event, "Beat 54" was featured in FIFA 19 by EA Sports, and "Happy Man" in the first season of Elite, a Netflix series. In August 2021, they released their third album, "Loving In Stereo."
For their North America Fall tour, they will be joined by jazz and indie rock musician Paul Cherry, known for his 2014 psychedelic EP "On Top." He recently released his second album, "Back On the Music." Jessica Roitman of Louder Than War calls the album "a short, sweet project, clocking in at about thirty-five minutes, and listening to it is like taking a shot of dopamine."
The two musicians will be performing at the Stage AE in Pittsburgh, Pennsylvania, on Monday, September 12. Come and see them perform live. Reserve your tickets now. You can get tickets by clicking the "Get Tickets" button.