Stage AE | Pittsburgh, Pennsylvania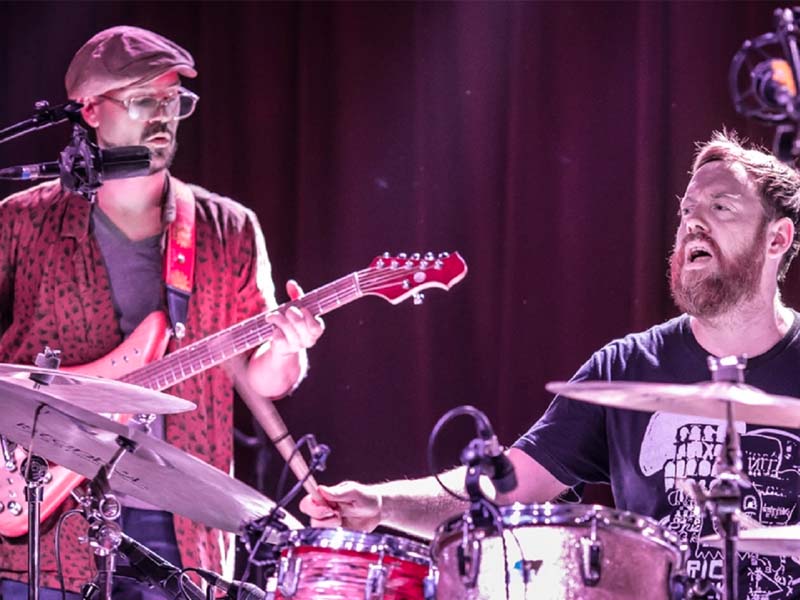 Every time a reputable Grateful Dead tribute band goes on tour, the Deadheads celebrate! This time, one of the most revered purveyors of Grateful Dead's legacy is hitting the road, and they're set to conquer North America with numerous dates! Joe Russo's Almost Dead (JRAD) is making its way across the U.S. and hitting several major cities, including Pittsburgh, Pennsylvania! On Friday, 8th September 2023, the band will hold a one-night rock extravaganza at Stage AE! If you're a fan of excellent improvisational rock bands, this is the closest thing you can get after the Dead! Joe Russo has been known to provide fresh interpretations of the songs from the Dead's songbook. If you're Deadhead, you may expect JRAD to cover several fan-favorite hits, such as "Friend of the Devil," "Touch of Grey," "Althea," "Casey Jones," "Ripple," and more. But in true improvisational fashion, you'd never know what to expect from the celebrated jam band. But JRAD nonetheless delivers nothing but great rock music that most Deadheads love and appreciate! So if you're keen on seeing this fantastic gig, you better score your tickets now before they're gone!
It's been ten years since Joe Russo's Almost Dead emerged in the jungle of Brooklyn, New York's rock scene. Drummer Joe Russo founded the band in 2013 after recruiting exemplary musicians, bassist Dave Dreiwitz, guitarist Scott Metzger, keyboardist Marco Benevento, and singer/guitarist Tom Hamilton. Like Grateful Dead, JRAD has been known to take something and add their own twist to it. "We're not bound to the way that someone else did it. You take the DNA and information that is offered to you, and then you manipulate it, deconstruct it and rebuild it. You add stuff to it," Russo mentioned during an interview.
Before forming JRAD, Russo actually had experience working with original Grateful Dead members Bob Weir and Phil Lesh. He performed with Weir and Lesh in the spin-off band Furthur. Shortly after launching JRAD in 2013, Furthur disbanded.
JRAD performed their first gig at the Brooklyn Bowl in January 2013. The show was shortly followed by a second gig held at the Freaks Bal XIII. The following year, JRAD began booking gigs at summer festivals. By this time, the band has slowly developed a following comprising of Deadheads and other jam band fanatics. Some of JRAD's more notable appearances that year includes, Gathering of the Vibes in Connecticut, Hardly Strictly Bluegrass in California, and the String Cheese Incident's Halloween special, Hulaween Festival.
During a New Year's Eve show, JRAD was joined by Phil Lesh on stage. After this momentous performance, Lesh continued to fill in the bassist position during Dreiwitz's absence. JRAD has become one of the most prominent Grateful Dead tribute bands, and having original members Lesh and Weir, plus several other jam band icons, join them on stage made quite a buzz among fans. Soon enough, JRAD became a festival favorite, appearing on popular shows such as Mountain Jam, High Sierra, Electric Forest, and All Good Festival. A few years after their debut at the Brooklyn Bowl, the band returned to the venue and held a three-night sold-out run. In 2018, they also sold out a three-night concert at New York's Capital Theatre. That same year, the band performed in one of their most memorable shows at the Peach Festival. Critics praised the band for taking "improvisational rock to the nth degree."
If you want to catch Joe Russo's Almost Dead in Pittsburgh, you better move quickly and secure those tickets now!