Stage AE | Pittsburgh, Pennsylvania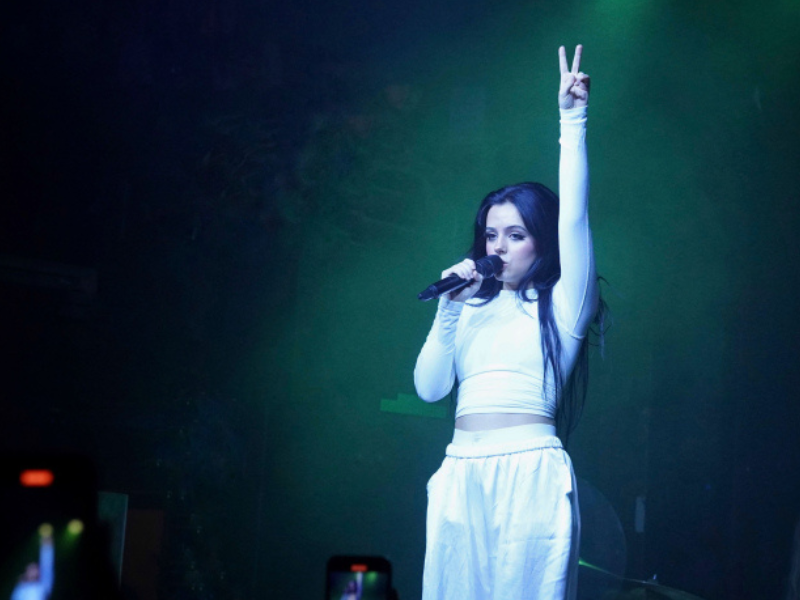 TikTok star and Billboard Hot 100 artist Jessie Murph is coming to Stage AE, Pittsburgh, Pennsylvania, on Wednesday, the 18th October, 2023. She is on her first North America tour, Cowboys and Angels. She will be performing tracks from her brand new mixtape, including her hit song "Pray." For fans of her covers, don't worry because she has a special surprise cover in store for you.
Her new mixtape, "drowning," is out now, and she wants all of you to experience her raw emotions live. Scream your heart out as Jessie sings about love and heartbreak. This will be an intimate event and a safe space for every single person in the audience.
Get ready to sing along with her heartfelt lyrics, belt your heart out like no one is watching, and have one special night to express all your feels.
Baby, while you're at it… go grab your tickets right now.
Jessie Murph (September 22, 2004) is an American singer-songwriter. She made her TikTok debut in 2019, covering famous songs, including Hozier's "Take Me to Church." She would post covers and lip-syncs on her jessiemurphhh account. People on TikTok enjoyed the content she had been regularly posting, which inevitably led to her popularity among app users. In a short period of time, she had amassed a large number of followers. She has 9 million TikTok followers as of today.
Her online success led to a recording contract with major label Columbia Records, which released her debut single, "Upgrade," in 2021. That year, she continued to raise her profile with songs like "Look Who's Crying Now," "When I'm Not Around," "Sobriety," and "Always Been You." In 2022, her single "Pray" entered the Billboard Hot 100 at Number 95.
Jessie Murph's musical style is a blend of pop and rock with a mix of teen angst and emotion. Her music is known to resonate with her fans, giving them raw and honest experiences. Fans are able to relate to her lyrics which are based on personal experiences and the world around her. Each song is a one-of-a-kind expression of her artistry and personality. Her rough and sultry voice flows over her song's melodies as she touches on themes of love, heartbreak, and other emotions often felt by young adults.
Jessie Murph is only 18 years old and has almost 6 million monthly listeners on the popular music-streaming app Spotify. What an impressive thing to accomplish at her age. There is no doubt that Jessie's success is not stopping here and that she will continue to rise among the ranks to become one of the most influential Gen Z pop artists.
Catch her live before her success blows up! Jessie Murph's Cowboys and Angels North American Tour will feature the following hits on the setlist:
About You
Upgrade
What Happened to Ryan
Pray
Wild Ones
If I Died Last Night
Texas
Before He Cheats
Always Been You
How Could You
Where Do You Go
Buy your tickets now!