The Stage AE | Pittsburgh, Pennsylvania
Founding fathers of the alt rock scene Janes Addiction have released a new array of spring and summer tour dates, in the States and Canada for 2015! The flamboyant superstars will be heading to Stage AE on Friday 10th July, for a night of rocking music and utter decadence!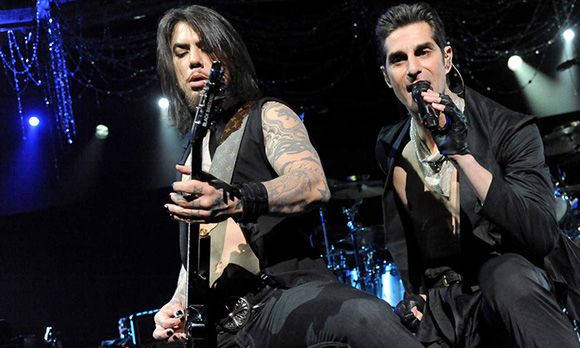 Jane's Addiction was founded by vocalist Perry Farrell and bass guitarist Eric Avery in 1985 following the dissolution of Farrell's previous band Psi Com, was one of the first bands from the early 90s alt rock movement to garner both commercial success and attention in the mainstream media in the United States. The band made its name in mid-1980s LA by developing an avid fan base with legendary, high-energy shows in small LA rock clubs. Prior to their first break-up, they released three albums Jane's Addiction, Nothing's Shocking and Ritual de lo Habitual. The latter record achieved their most critical acclaim and spawned the singles "Been Caught Stealing" and "Stop!", which became smash hits and received solid amounts of air time on MTV. Between their initial disbandment in 1991 and the present day, Jane's Addiction have toured and recorded sporadically with various band line-ups, including a brief reunion tour in 1997 with Flea from the Red Hot Chili Peppers replacing Avery on bass. In 2014 the band toured their debut album Nothing's Shocking in its entirety, to celebrate its 25th anniversary.